AB InBev CEO speaks at Tsinghua U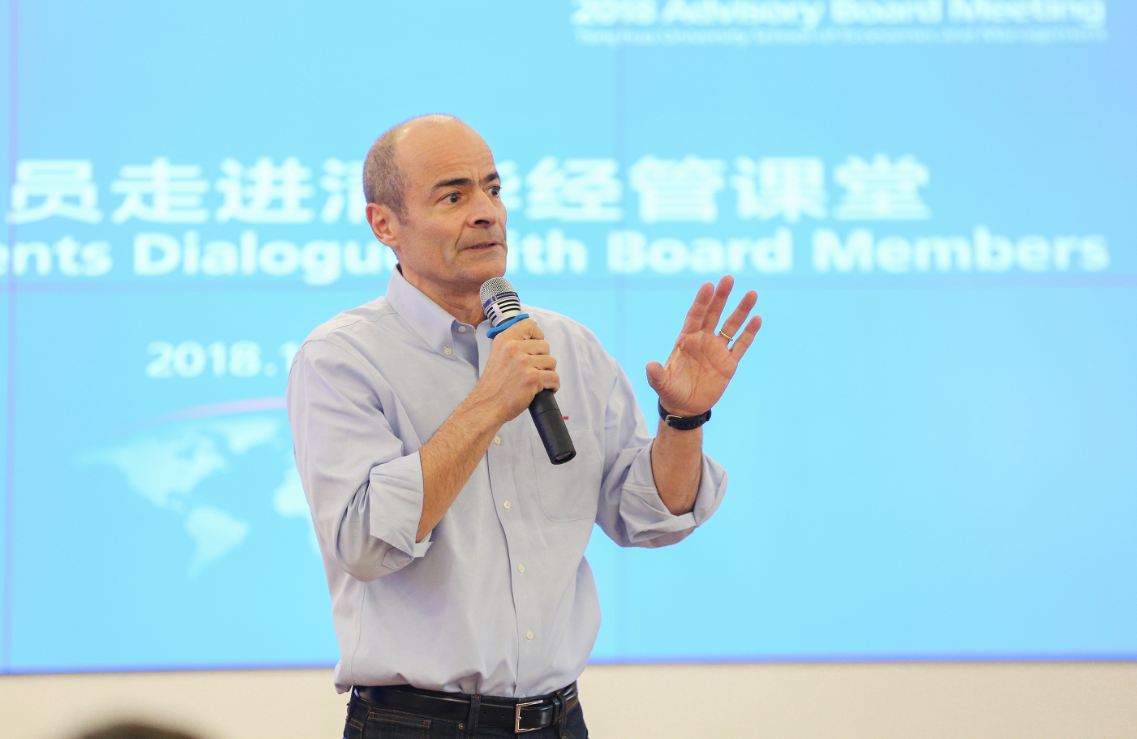 Carlos Brito, CEO of Anheuser-Busch InBev, the world's largest brewer by production volume, delivered a speech regarding his personal beliefs, business strategies and the global drink and beverage market to Beijing-based Tsinghua University, to encourage more young people to be creative in both life and future careers.
In the speech, named "The Winning Formula for AB InBev - Dream, People, Culture", Brito shared with students his perspectives on different topics including business mergers and acquisitions, corporate culture and sustainable development.
Brito said companies need talented and motivated people to be able to dream big, while the best people will advance further, because of the potential, because of the fact they get things done, and because of the fact that they accept growth and more responsibility.
"We need to create more development opportunities for such employees," he said.
"If you want to build a company that will last in the next 100 years and beyond, you should become truly indispensable to your customers, consumers and the communities where you live and work," Brito told students.
"That's why AB InBev is on a journey to embed sustainability throughout its business operations by actively expanding the use of renewable energy, circular packaging and water stewardship, as a way to promote community prosperity and brews for a better world."
With an AB InBev-associated career path that spans nearly 30 years, Brito has played pivotal roles in the brewer's several sensational acquisitions and step by step crafted AB InBev into the world's largest beer company that owns more than 500 brands.
The group has built a business presence in more than 50 countries and regions around the world, employs around 180,000 people, and sells its beer to more than 100 global markets.