Box office in the fall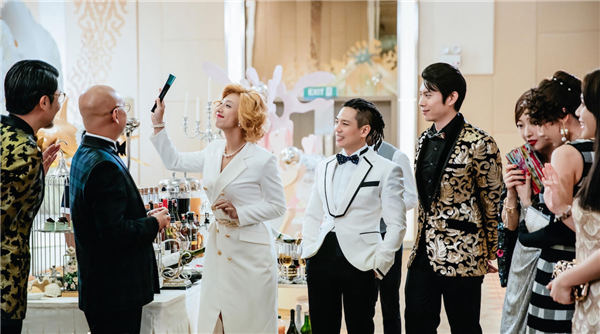 Film earnings suffer in China during this year's October holiday, a traditionally lucrative season.
The Chinese box office fell to a decade low in earnings for a holiday season during this year's National Day holiday week.
Data from the China Film Administration show the box office made 1.9 billion yuan ($275 million), declining 27.58 percent year-on-year, from Oct 1 to 7.
Compared to 77.2 million movie tickets sold for the October holidays in 2017, the number for this year was 54 million, a 30 percent drop.
Spring Festival, the National Day holiday week and summer vacation are usually the most lucrative box-office seasons in China.
But not all was gloomy.
This year's overall box-office haul reached 50 million yuan on Oct 4, 47 days earlier than when the same figure was met last year, creating a record of using the shortest span to surpass the amount of money.
With star power and an intriguing plot, Project Gutenberg, which has Hong Kong actors Chow Yun-fat and Aaron Kwok, topped the holiday chart this year with 628 million yuan in the first week of October. Comedy troupe Mahua FunAge's feature film, Hello, Mrs Money, came in next with 408 million yuan, followed by Zhang Yimou's martial-arts film, Shadow, at 386 million yuan.
Directed and written by Felix Chong, the acclaimed Hong Kong veteran of crime thrillers, Project Gutenberg is also the highest-rated film of all the new films contending for the holiday box-office this year.