Big data: 'Golden Week' sees flourishing tourism, consumption upgrade
Busy transportation and highly-favored high-speed railway travel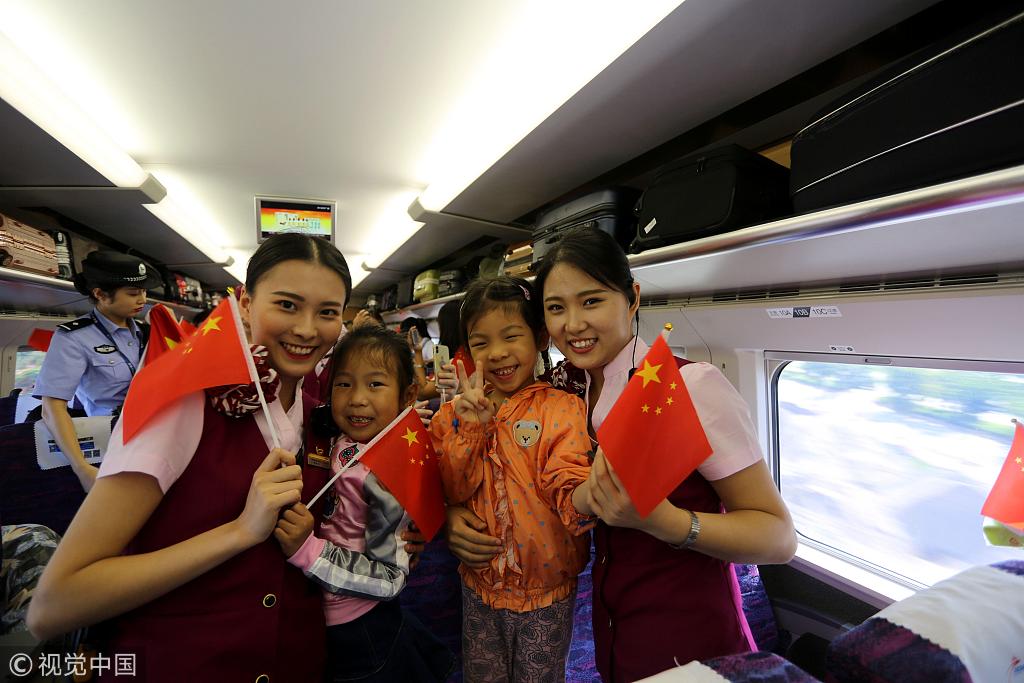 A total of 616 million passenger trips was estimated to be made during the holiday, according to the Ministry of Transport.
From Oct 1 to 6:00 pm Oct 7, domestic railways served 98.98 million passengers, up more than 10 percent year-on-year; road passenger trips reached 492 million, basically the same as the same period last year; and civil aviation passenger trips reached 12.3 million, an increase of 8.7 percent year-on-year, the ministry said.
High-speed railway travel was highly favored by passengers during the holiday and it contributed to a more than 50 percent year-on-year increase in the number of people traveling to surrounding areas, according to a report by online travel services provider Ctrip.
The Hong Kong Section of the Guangzhou-Shenzhen-Hong Kong Express Rail Link, which came into service on Sept 23, made Hong Kong a super hot destination for residents in the Pearl River Delta region during the holiday. From Sept 28 to Oct 7, the high-speed rail served about 657,000 passengers between Hong Kong and different cities in the Chinese mainland.