Brazilian president calls for understanding, tolerance in elections
Share - WeChat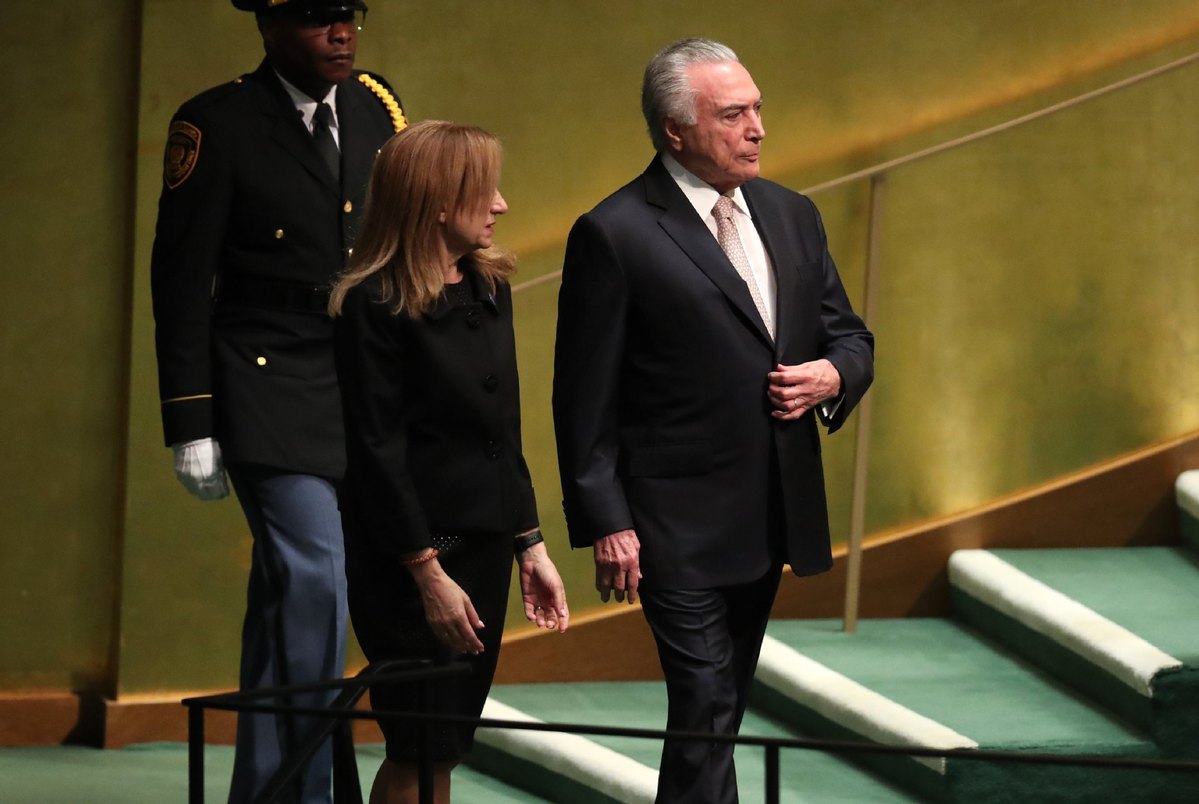 RIO DE JANEIRO - Brazilian President Michel Temer on Friday called for tolerance and understanding in the upcoming general elections, and promised to maintain dialogue with the new government.
"Democracy is the regime of peaceful coexistence, of acceptance and tolerance with differences. Electors choose the ruler and the opposition, whose job is to supervise the winner, according to the rules of the constitutional game," the president said in a speech published on the government's social networks.
He advised electors to make the best choice for the country based on their conscience, and highlighted the importance of respecting democracy.
"Vote in peace with yourself and others, even if their choice is different from yours," he said.
Brazilians are expected to head to the polls on Sunday to choose a new president, 27 state governors, 54 senators, 513 federal representatives and 1,059 state representatives.