China's Mobike expands service in Israel's Tel Aviv
Share - WeChat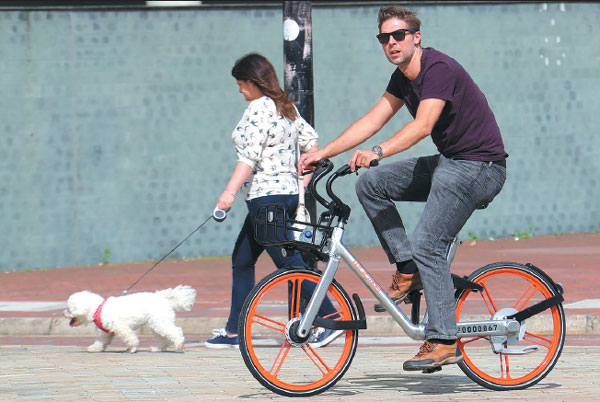 JERUSALEM -- China's bike-sharing firm Mobike announced Tuesday through its Israeli franchise that it is expanding its service in the coastal city of Tel Aviv, while pulling out of three other cities in the state.
Mobike signed an agreement with TLV Fashion, one of Tel Aviv's largest shopping malls, in which tens of bicycles were placed close to the mall for the use of the city's residents and visitors.
Currently, the service operates successfully at Tel Aviv University, in the nearby city of Ramat Gan, and in several hi-tech companies in Israel, including Tel Aviv based "wix.com."
Tel Aviv and Ramat Gan currently have 45,000 registered users in the Mobike app, which generate tens of thousands of bicycle rides per month.
The service allows the user to take a bicycle through an application and leave it anywhere on the street. The price of using the Tel Aviv area is 3.90 new shekels (about 1.07 U.S. dollars) for half an hour.
Alongside the expansion in the Tel Aviv area, Mobike decided to stop its service in the city of Rehovot in central Israel due to low usage, lack of cooperation from the municipality and damage caused to bicycles by users.
Mobike's service was also stopped in the cities of Kiryat Bialik and Kiryat Motzkin in the northern part of the country.
Last July, Chinese bike-sharing company Ofo pulled out from Israel as a part of its decision to stop operating in the Middle East.