Sino-Israeli cooperation assists local agriculture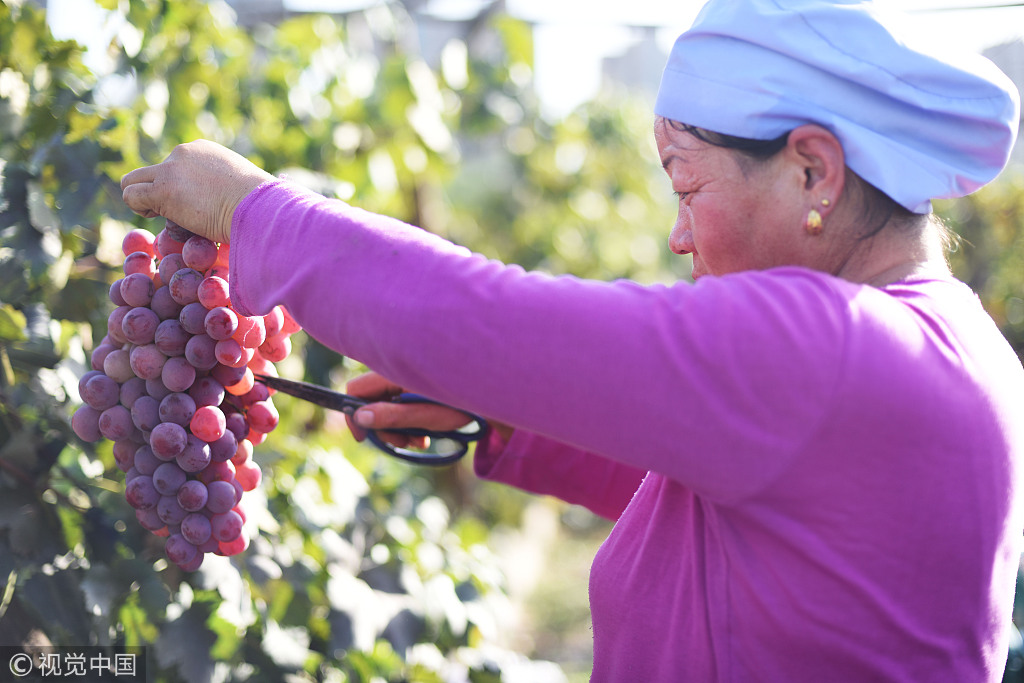 Sino-Israeli agricultural cooperation in China's Ningxia Hui autonomous region has not only boosted local agricultural development but also made the region a base for the exchange of knowhow domestically and internationally, officials said.
The two countries' Ningxia cooperation dates back to 2014, when heads of their top agricultural authorities included it into a Sino-Israeli agricultural cooperation memorandum, said Zhu Xuefeng, director of the international cooperative project management with the Ningxia agricultural and pastoral authority.
He said the cooperation has yielded good results with the establishment of a modern agriculture demonstration center in the Ningxia capital of Yinchuan in 2016. One of the world's leading irrigation solutions suppliers from Israel has set up a factory in the city.
Experts from the two countries have initiated an experimental project that covers about 16 hectares to demonstrate Israeli drip irrigation equipment and technologies in the center, including integral control of water, fertilization and full mechanization.
"The main purpose of the center is to address the shortage of irrigation water, low water-use efficiency and the excessive but inefficient use of fertilizer in planting corn, alfalfa and vegetables in Ningxia," said Zhu, adding it also will offer experiences and technical support for promotion of the "integral control" technology in the region.
Zhu said his department plans to copy the model of the center in key farming areas for major crops in the region to demonstrate the "integral control" technology. It plans to extend the advanced Israeli technologies and equipment to other regions in Northwest China, where water shortage is as widespread a problem as it is in Ningxia.
He also said Netafim, a global leader in irrigation solutions for a sustainable agriculture from Israel, has invested 21 million yuan ($3.1 million) to build a factory producing drip irrigation pipes in Yinchuan in 2016.
The factory boasts two advanced production lines from Israel and has offered solutions to some "integral control" projects and also to some farmers in Ningxia.
Xie Cuibai, chief marketing officer of Netafim China, said Ningxia is a typical water deficient region with natural conditions and climate similar to Israel. With a factory in Ningxia, the company could cover other regions in central and western China that are also plagued by water shortages with its technical training and support in water-saving irrigation.
He said the great support from the Ningxia government has prompted the factory's establishment. The Ningxia government has been willing to build the region into a model for modern agriculture and its leaders visited the company's headquarters years ago to seek cooperation.
The market potential for drip irrigation in Ningxia is vast. With great effort of the government in promoting water-saving agriculture, the region could step forward even further in its drip irrigation technology with more accurate and intelligent control systems for integral control of water and fertilization.
Chen Hongcang, an executive with Ningxia State Farm, said Israel dispatched two batches of experts, each with at least three people, to the agriculture demonstration center, located in one of the company's farms, to contribute their expertise in 2016 and 2017.
While holding regular training for local farmers, the center has also received about 100 foreign visitors every year who come for training from other developing countries, he said.