Carrier buys into China Southern
Share - WeChat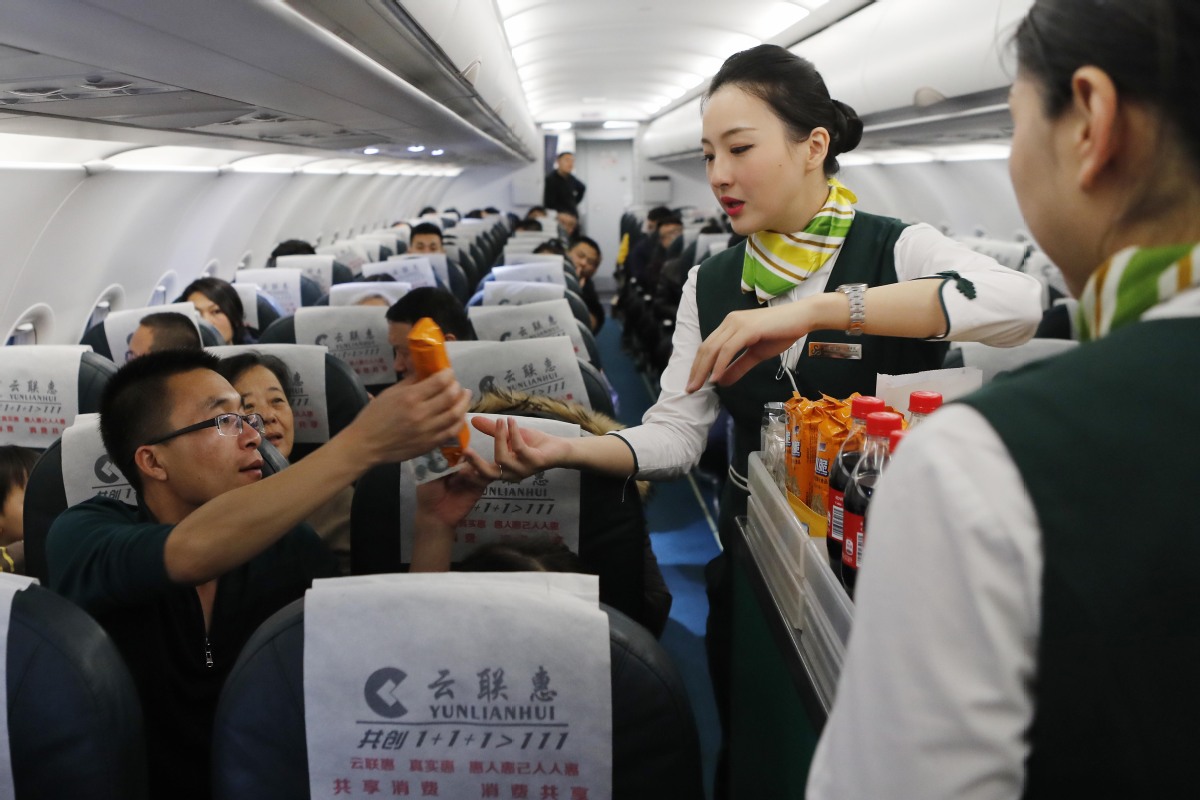 Shares of Spring Airlines surged 3.7 percent on the Shanghai Stock Exchange on Friday after the Shanghai-based budget carrier said it would invest in State-owned China Southern Airlines.
The low-cost carrier said that it would spend 846 million yuan ($123 million) to acquire 1.63 percent of China Southern's A-share nonpublic offering, making it the fifth largest shareholder in the airline. In a notice, China Southern said six other investors have also subscribed to the nonpublic offering, including parent China Southern Air Holding Co, China National Aviation Fuel Group Ltd and China Life Asset Management Co Ltd.
It also marked the second time that a domestic private carrier is investing in the nation's three largest State airlines - Air China, China Southern Airlines, and China Eastern Airlines.
In July, China Eastern Airlines announced plans to introduce strategic investors including privately-owned Juneyao Airlines in an investment up to 11.8 billion yuan.
Commenting on the Spring Airlines move, Yu Nan, an industry analyst from Haitong Securities, said in-depth cooperation between airlines will not only expand their flight network, but also complement each other in various ways.
According to Tan Wangeng, president of China Southern, Spring Airlines is likely to help China Southern explore the low-cost business model.
"The company is looking into possibilities for cooperation with budget airlines, though their business, operation and products are quite different," Tan was quoted by China Business News as saying.
Amid global economic uncertainties, airlines should join hands to combat negative circumstances, added Yu.
"The investment will help the two carriers to cooperate and possibly lead them to differentiate business models," said Spring Airlines in an announcement.
Spring Airlines is China's largest low-cost carrier, which has a quite different customer base, product design, and network compared with China Southern. The cooperation will promote resource integration among the two carriers and help cash in on mutual advantages for synergy, said Spring Airlines.
China Southern plans to raise 9.5 billion yuan to acquire 41 aircraft and lightweight seats for its A320 fleet.
The investment from Spring Airlines will further diversify China Southern's ownership, to enhance strategic cooperation between State-owned and private-operated enterprises, ThePaper.cn reported.