Documentary Searching for the Lotus-Born Master scoops up awards at Canadian film festival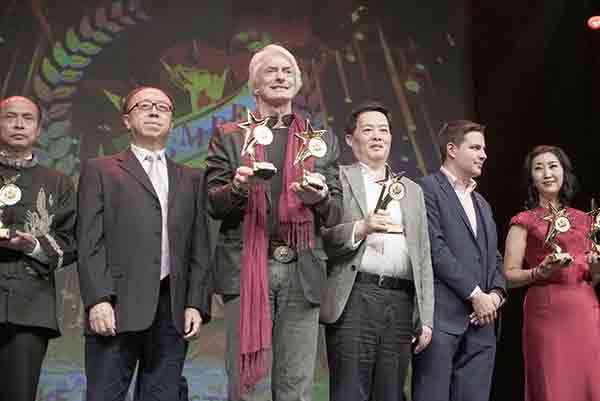 Searching for the Lotus-Born Master, a documentary retracing the footsteps of the titular iconic Buddhist figure, has just becomes one of the biggest winners in the documentary category at the Canada Golden Maple Film Festival in Vancouver on Sept 24.
Laurence Brahm received the Best Documentary Film Director Award, together with the Best Documentary Photography Award, for the film's acclaimed cinematography.
As a National Geographic explorer, in 2018, Brahm led his documentary team on a expedition to plot the historic journey of the "Lotus-Born Master," a legendary 8th-century figure who travelled extensively along the Southern Silk Road spreading Buddhism.
"It was an amazing journey," explains Brahm in an exclusive interview with China Daily afterward. "Within six months from turning on the cameras to the premier show here in Vancouver, we crossed four countries and traveled over 20,000 kilometers, filming in some of the most extreme climates and locations in the Himalayas."