Dunhuang cultural expo strives for friendship, global harmony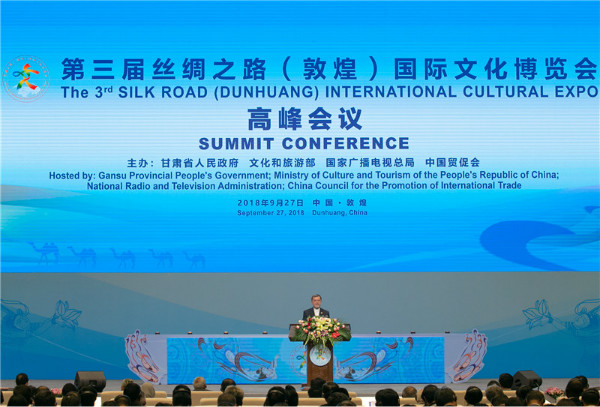 The third Silk Road International Cultural Expo was inaugurated this Thursday in the time-honored city of Dunhuang, Northwest China's Gansu province. In response to the fifth anniversary of the Belt and Road Initiative, this year's expo aims to showcase the charm of the ancient Silk Road, promote people-to-people exchange and build a more beautiful and harmonious world.
It is hosted by the Ministry of Culture and Tourism, Gansu provincial government, the National Radio and Television Administration and the China Council for the Promotion of International Trade. Luo Shugang, Chinese culture and tourism minister, and Du Jiang, member of the Party group of the Ministry of Culture and Tourism, attended the opening ceremony along with other distinguished members.
More than 1,300 guests from political, academic and business circles at home and abroad arrived for the event and the subsequent summit.