Traditional crafts take center stage at Design Expo Beijing
Share - WeChat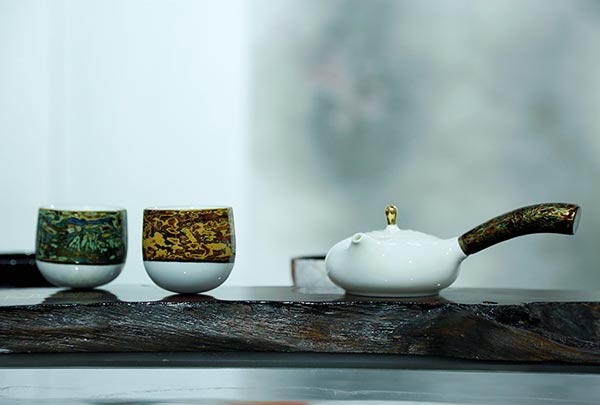 As an important part of Beijing Design Week, Design Expo Beijing is running from Sept 21 to 25 at the capital's National Agricultural Exhibition Center under the theme of "Design Beyond".

The expo covers all aspects of design relating to everyday life, including food, clothing, shelter and transportation, and how they integrate through "Innovation, Vision, Experience and Negotiation", where innovative design is used to meet people's growing needs for a better life.

Five themed exhibitions run alongside a parallel show which combine to build a panoramic stage for the most innovative design companies and designers both from China and around the world.

At the Intangible Cultural Heritage Pavilion, the Chinese Traditional Craft Revitalization Theme Design Exhibition takes a fresh look at traditional Chinese crafts and shows how they can be applied to modern, innovative design.

Zeng Hui, planning director of Beijing Design Week, says it's the first time that they have presented intangible cultural heritage at the Design Expo, with the aim of showing how traditional handicrafts and contemporary design can be combined in a modern context.

"We want to bring intangible cultural heritage into people's daily life," says Zeng.
Most Popular