World amateur badminton event to kick off in S China
A world amateur event will gather badminton lovers from home and abroad to boost the sport at the grassroots level all over the world.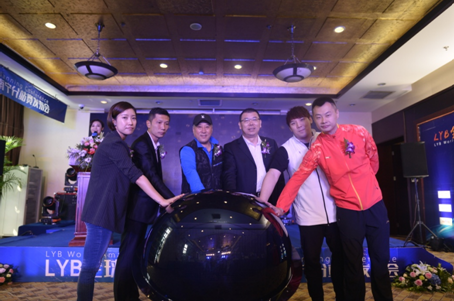 The LYB World Amateur Badminton Championship will kick off its first leg in South China's Nanning city from Decr 21 to 23, organizers announced in Beijing on Friday.
The tournament, named after China's former badminton head coach Li Yongbo, will adopt the latest version of the rules by the China Badminton Association and Badminton World Federation, according to Li Zhuting, vice-president of Beijing Longju Sport Ltd. Beijing Longju is a company focusing on badminton tournaments and court operations.
Nanning, capital city of South China's Guangxi Zhuang autonomous region, boasts a tradition of grassroots sports, with badminton as the sport of choice. The city will host the 2019 Sudirman Cup, the biannual world mixed team badminton championship, in May. Several Chinese world champions have ties to Guangxi.
Bordering Southeast Asia, where many major badminton powers are located, Nanning is set to take sport events as opportunities to boost its name recognition.
The autonomous region will celebrate its 60th anniversary and Nanning will host the 12th China (Nanning) International Garden Expo in December.
Players can sign up to compete by searching "Longjutiyu" on Wechat.