WeChat Pay HK expands payment services to mainland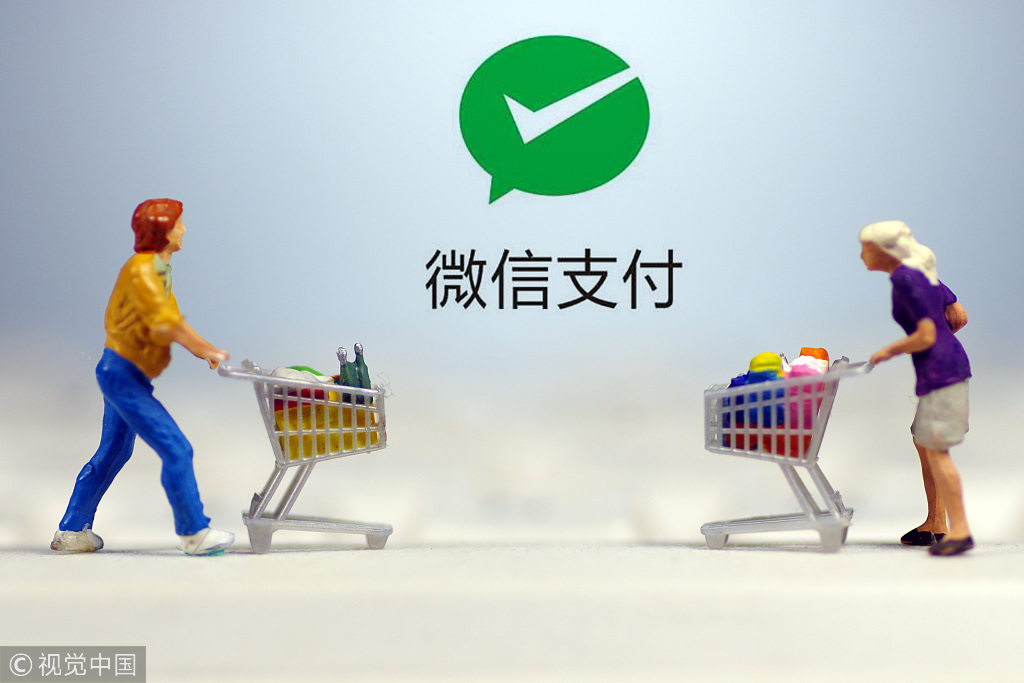 Internet giant Tencent has partnered with the mainland's largest payment provider China UnionPay and its subsidiary UnionPay International to offer cross-border mobile payment services for Hong Kong residents, allowing them to use the Hong Kong version of WeChat Pay on the mainland.
The cooperation is a move to further promote integration between Hong Kong and the Chinese mainland and make life and work easier for Hong Kong people in the Guangdong-Hong Kong-Macao Greater Bay Area.
Starting from October, users of WeChat Pay HK, as the Hong Kong version is known, will be able to enjoy a range of cross-border mobile payment services on the mainland, including visiting restaurants, booking train tickets and hailing cars.
Tencent's mobile payment platform is the first licensed operator in Hong Kong that allows local users to settle their purchases on the mainland via a Hong Kong mobile payment wallet.
Previously, Hong Kong users could only use WeChat Pay HK to pay locally.
"The cross-border mobile payment will greatly increase the collaboration opportunities for businesses both in Hong Kong and on the Chinese mainland," said Jim Lai, vice-president of Tencent and head of Tencent Financial Technology.
"This exchange of culture, talent and the stimulation of economic activity across a wide variety of sectors will serve to strengthen relationships between the two sides."
In cooperation with a number of banks, WeChat Pay HK will convert renminbi into Hong Kong dollars automatically for Hong Kong users and provide them with exchange rates and automatic exchange services.
The digital platform will be linked to UnionPay for fund transfers to ensure the finance and settlement process of each wallet complies with regulations in a transparent and secure way, according to the firm.
Having been granted a stored-value facilities license by the Hong Kong Monetary Authority in 2016, WeChat Pay HK has been making great efforts to increase its presence in the international metropolis, racing for market share with e-commerce giant Alibaba's digital payment platform AlipayHK - both betting big on the market with a population of 7 million, which has long been dominated by Octopus cards.
WeChat Pay HK has expanded its usage to more scenarios, such as allowing local users to buy metro tickets with their digital wallets and settle credit card bills.
Vincent Chan, a Hong Kong information technology worker who lives in Shenzhen, said he is pleased with the launch of the new services.
"Previously, I had to change renminbi in Hong Kong for use on the mainland. It is now more convenient for me to lead a 'twin' life as I no longer need to bring cash to Shenzhen, but can enjoy a cashless day with only a mobile phone in my hand," he said.