Xiaomi-backed Viomi prices Nasdaq IPO at $9
Viomi Techonology Co Ltd , a Xiaomi-backed seller of internet-connected home appliances, raised $103 million by offering 11.4 million American Depositary Shares priced at $9 each for its Nasdaq initial public offering on Tuesday, according to a report on Nasdaq.com.
The IPO for Viomi, trading under the ticker symbol of "VIOT", opened for trading at $9.50 and quickly rose to $10.95, up 21.7 percent from its IPO price, closing at $9.08.
Each ADS represents three Class-A ordinary shares, according to the latest prospectus.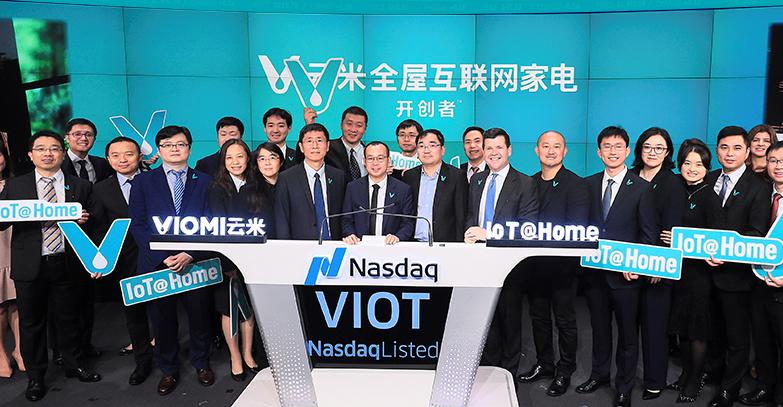 Xiaomi and Shunwei Talent Limited have indicated they would subscribe to up to a total of $10 million in ADSs for this offering at the IPO price.
Lei Jun, founder of Xiaomi, congratulated the successful listing of Viomi on Nasdaq as the second company affiliated to Xiaomi listed in the US. The first was Huami, a company that makes Xiaomi's wearable bands and smart watches under the brand amazfit.
Lei also expressed his appreciation to Viomi CEO Chen Xiaoping, who led the development team for smart home appliances such as the Xiaomi water purifier, as well as supporters of Xiaomi on his Weibo account.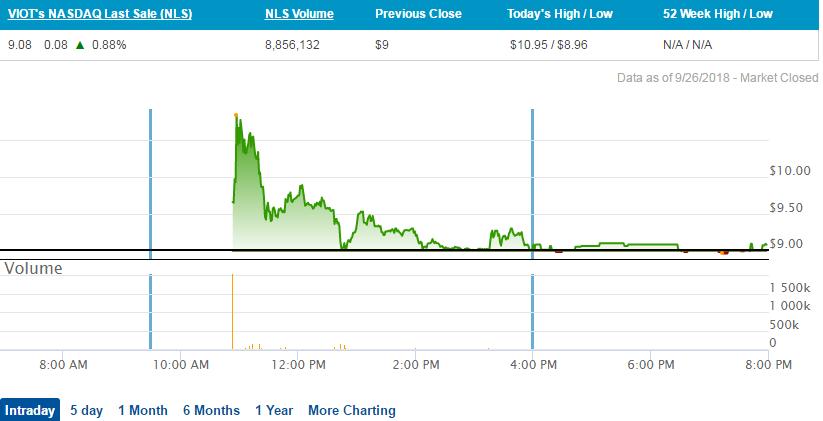 The move is part of a broader push by Lei to build an internet of things ecosystem, where smartphones can control and interact with most appliances in the home. The company has set a goal of investing in 100 companies in five years to form a business ecosystem in 2013, according to wallstreetcn.com.
The company has granted underwriters an option to purchase an aggregate of up to 1,710,000 additional ADSs at the IPO price, less underwriting discounts and commissions from the date of the final prospectus.
Morgan Stanley & Co LLC and China International Capital Corporation Hong Kong Securities Limited are acting as joint bookrunners of this offering and representatives of the underwriters.
With a mission of redefining the home of the future, the China-based company, founded in May 2014, has developed a unique IoT @ Home platform, consisting of an ecosystem of innovative IoT-enabled smart home products, or IoT products.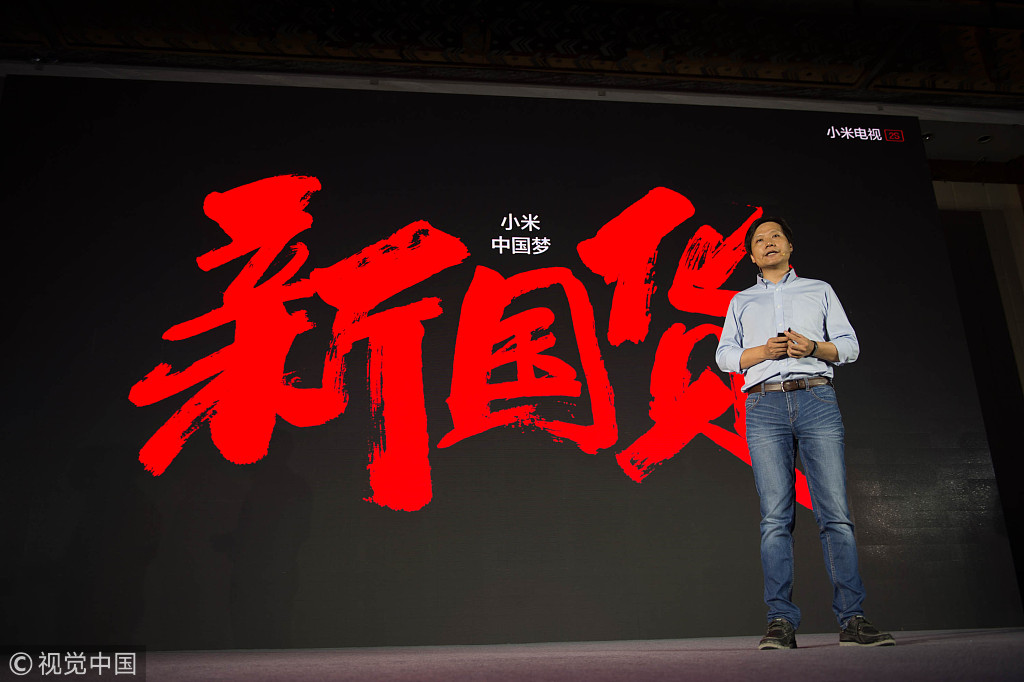 IoT, or Internet of Things, refers to the network of physical devices embedded with software which enables interaction with the internet to better serve consumers.
Viomi's net revenues increased 282.4 percent year-on-year to $157.2 million in the first half of 2018, 62.6 percent of which came from product sales to Xiaomi, the company's strategic partner, shareholder and customer.
Net income of the company reached $10.6 million in H1, up 271.5 percent from the same period last year, the prospectus said.
China's home appliances market reached approximately $121 billion in terms of retail sales in 2017, and is estimated to reach $176.5 billion by 2022 at a compound annual growth rate of 7.8 percent from 2017 to 2022, according to iResearch Report.