Bamboo sticks become model Eiffel Tower, and more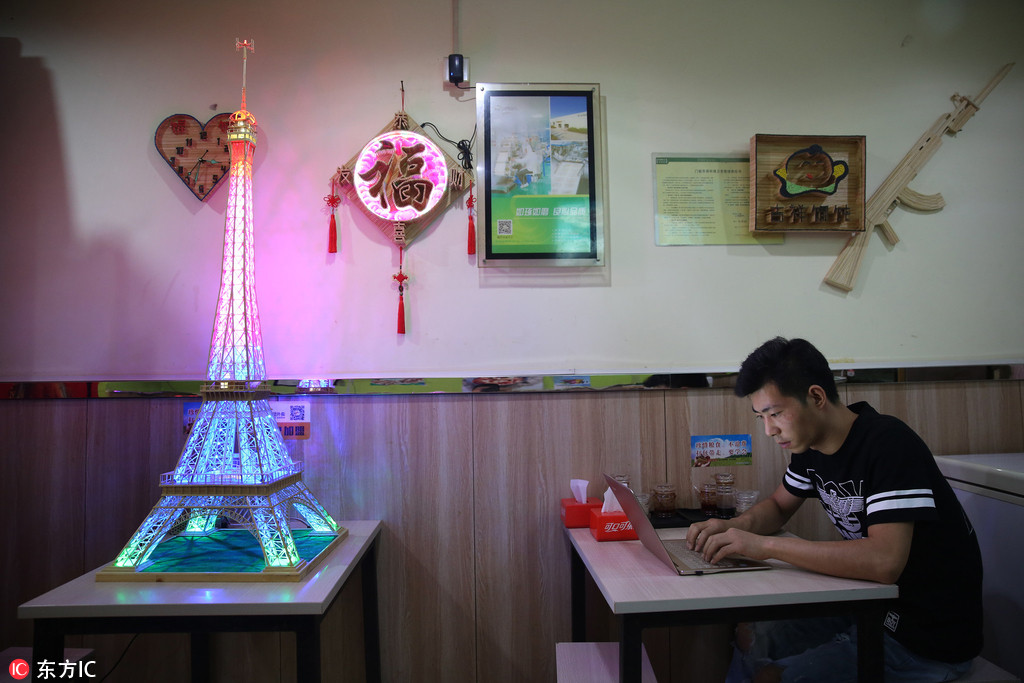 Xu Ruibin, a wonton restaurant owner in Shijiazhuang, North China's Hebei province, learned how to make handicrafts with bamboo sticks during his spare time.
Xu has created nearly 300 handmade bamboo crafts, which are deeply loved by customers for the complex shapes and exquisite craftsmanship. Many people come to Xu seeking custom models of real-life objects.
During his afternoon and evening leisure time, Xu teaches the craft to his apprentices.