Full moon tourism takes off
Share - WeChat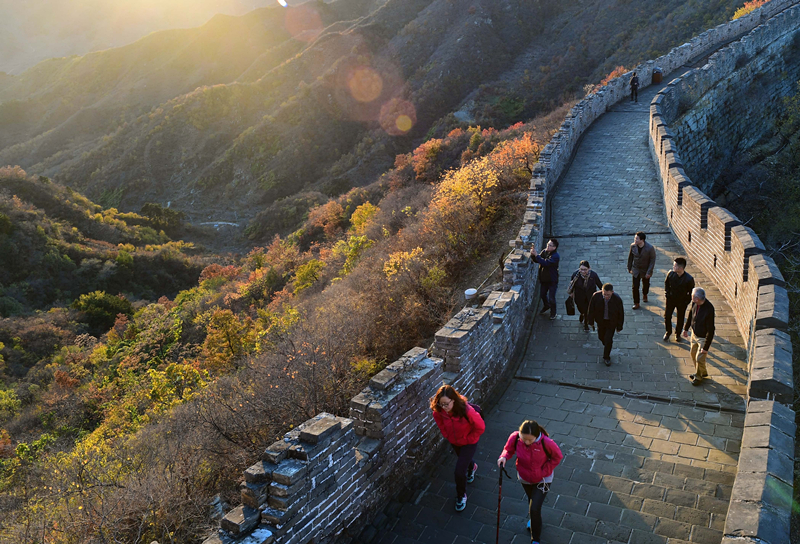 Bookings for flights departing on the evening of Mid-Autumn Festival have surged 270 percent compared with last year, according to Ctrip, as some tourists can enjoy the longest combined break in past few years
Taking a flight to see beautiful views of the full moon has become a new fashion for Chinese people on the night of Mid-Autumn Festival, a day that is usually celebrated with traditions such as family reunions, eating mooncakes and looking at the moon.
As of Sept 10, the number of bookings for domestic and international flights departing on the evening of Mid-Autumn Festival, between 6pm and midnight on Sept 24, surged 270 percent compared with last year, according to Ctrip, China's largest online travel agency.
Despite their popularity, prices of those flights basically stay the same as usual, and there are many cheap tickets with special discounts to choose from.
In particular, the number of international flights departing on the evening of Sept 24 has jumped 191 percent year-on-year, and the prices of flights to Bangkok, Phuket, Singapore and Toronto are much lower than during China's National Day holiday break.
"Passengers will be able to see the moon at a closer distance on airplanes, and different seat choices will have an impact on their view of the moon. Passengers should avoid seats that are close to the wings, as the wings can block the view," said Shao Jihong, senior director of flight tickets business at Ctrip.