'Chinese Midwest' sees development boom
Share - WeChat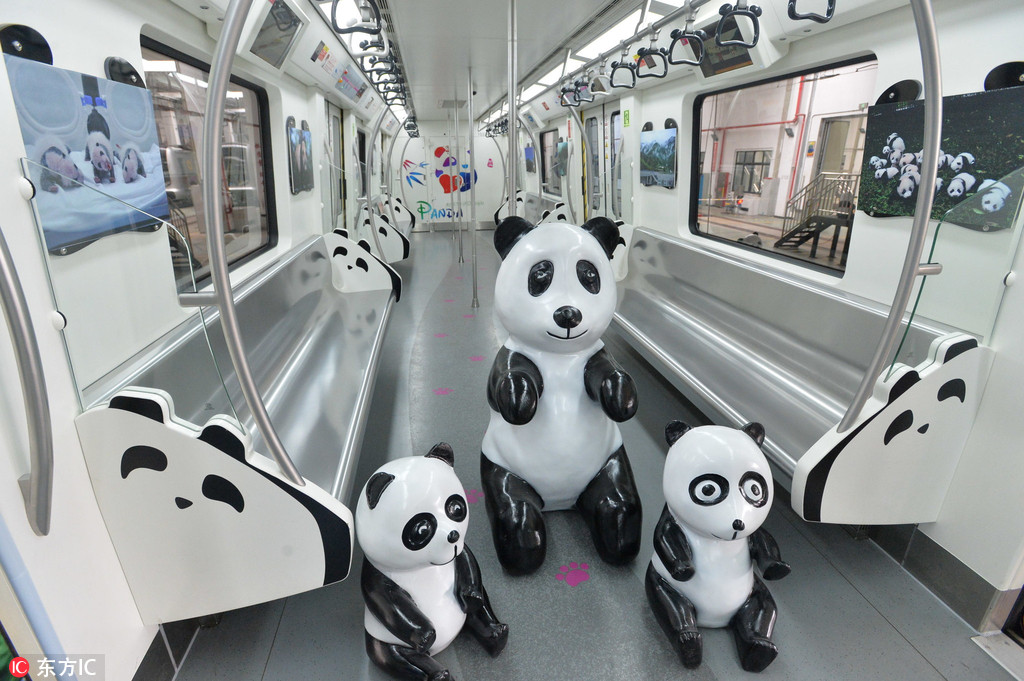 The industrialization and urbanization of midwestern Chinese cities have been accelerated, with the GDP of seven cities in the region surpassing 700 billion yuan ($101.90 billion) each, financial news outlet Yicai reported on Monday.
The seven most competitive cities in midwestern China include Chongqing, Chengdu, Wuhan, Changsha, Zhengzhou, Xi'an and Hefei — and the first four cities' GDP reached a total of over 1 trillion yuan each, the report said.
Chongqing, Chengdu and Wuhan are the top three cities in the region with the largest economies, highest population in CBD areas and most high-tech companies, and they also obtain the best education, healthcare, culture and transportation resources.
In 2017, the GDPs of Southwest China's Chongqing and Chengdu and Central China's Wuhan were 1.95 trillion, 1.39 trillion and 1.34 trillion yuan, respectively.
Changsha, Central China's Hunan province, has developed fast and made great achievements in pillar industries such as industrial equipment manufacturing, culture, medicine and automobile in the decade since the financial crisis in 2008.
Population is the basis of a city's development, and the population density in the CBD area determines a city's industrial development trend.
With the development of high-speed trains, many people have moved to provincial cities, so it is highly likely for these cities to develop into megacities with a total population of more than 10 million that perform some functions of Beijing, Shanghai, Guangzhou and Shenzhen.
China has a population of nearly 1.4 billion, many times that of the United States and Japan. Only Beijing, Shanghai, Guangzhou and Shenzhen have populations surpassing 10 million. The total number of such megacities is expected to go above 10 in the future, said Niu Fengrui, a researcher with the Institute for Urban and Environmental Studies at the Chinese Academy of Social Sciences.
Currently, the population of CBD areas in Wuhan, Chengdu and Chongqing has surpassed 6.5 million, the number in Zhengzhou is over 5 million and Xi'an and Hefei have reached more than 4 million, according to the report.
Official statistics show Xi'an attracted over 600,000 people, over 1,000 of whom have doctoral degree and nearly 20,000 hold master's degrees, to move to the city from other regions between Jan 1, and Sept 4.
The number of national-level high-tech enterprises is an important indicator for measuring the scientific and technological vitality of a city and region. It also determines its competitive ability in the future.
Wuhan, in Central China's Hubei province, has the most national-level high-tech enterprises and invests the most in R&D in midwestern China, followed by Chengdu, Southwest China's Sichuan province, with over 70 listed companies.
Xi'an, with its strong research and development capabilities, will better develop the financial industry and transform research successes into economic growth.
The Xi'an government has also launched policies to support scientific innovation development, and aims to have over 1,000 new venture capital institutions. Funding will increase to over 100 billion yuan by 2020, up from 18 billion yuan at present.