AstraZeneca promotes IoT healthcare solutions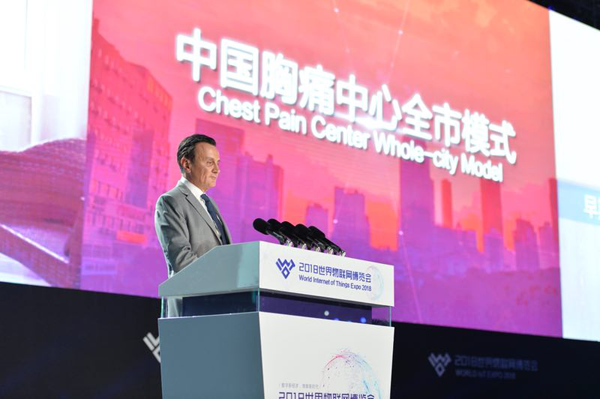 AstraZeneca, a global biopharmaceutical giant committed to innovation, is moving from being a traditional supplier of medicines to an innovative healthcare company, said Pascal Soriot, the company's chief executive officer, at the World Internet of Things Expo in Wuxi (WIOT), Jiangsu province, on Sept 15.
After its first appearance at the expo in 2016, the company was inspired to propose its own internet of things (IoT) healthcare strategy, which aims to explore the use of new technologies to create holistic disease management solutions for patients, covering prevention, screening, diagnosis, treatment, and rehabilitation.
The firm is committed to forming partnerships with other firms in the industry to reach its goal, and took the opportunity to sign a number of partnership agreements at this year's expo.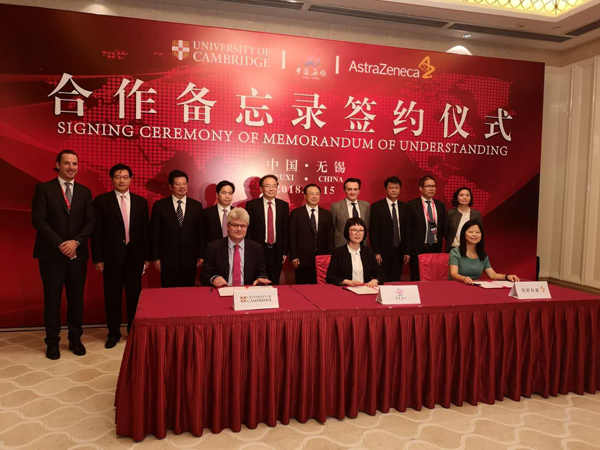 One of those agreements was a memorandum of understanding (MoU) with the University of Cambridge and Wuxi municipal government to jointly create an integrated healthcare network to better serve patients. The agreement will utilize the experience and expertise in IoT healthcare technologies of Wuxi and AstraZeneca, as well as the R&D capabilities of the university.
In addition, AstraZeneca will work with Tencent Miying to improve the speed and accuracy of diagnosis procedures, using new technologies such as AI-empowered imaging.
Also, the firm will work with iFLYTEK to develop better long-term management solutions for chronic diseases. The two sides aim to use AI technology in patient follow-up appointments in the field of respiratory diseases – providing patients with targeted and efficient treatments for their conditions. It is hoped that the partnership will later be expanded to apply AI to other fields of medicine.
And by cooperating with Ali Health, AstraZeneca will launch a smart track code platform for patients, providing users with a one-stop health management service to manage prescriptions, track and verify test results, and learn about various health conditions.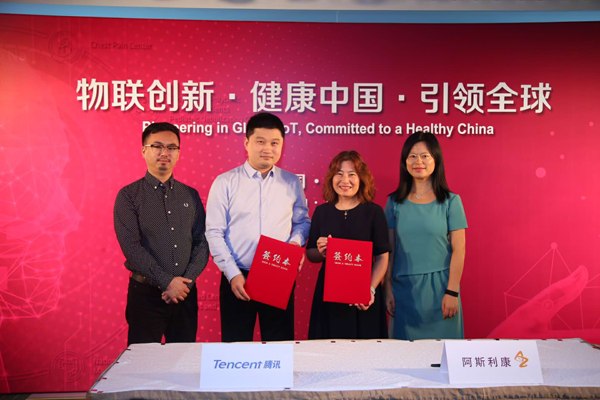 We hope that we can improve the patient experience and provide patients with intelligent medical solutions for their health conditions, said Jo Feng, general manager of AstraZeneca China.
Feng also vowed to continue to explore the integration of advanced technologies and healthcare to provide more benefits for patients.
AstraZeneca entered China in 1993 and set up its headquarters for the country in Shanghai. For the Chinese market, the company focuses on respiratory, cardiovascular, metabolic, oncological, gastrointestinal, and renal diseases.
Over the past 25 years, the company has been a leading innovator in the healthcare sector as it tries to meet China's healthcare needs. In order to explore how IoT technologies might revolutionize the healthcare industry, it built the China Commercial Innovation Centre in Wuxi in 2017.