Connected car industry gaining momentum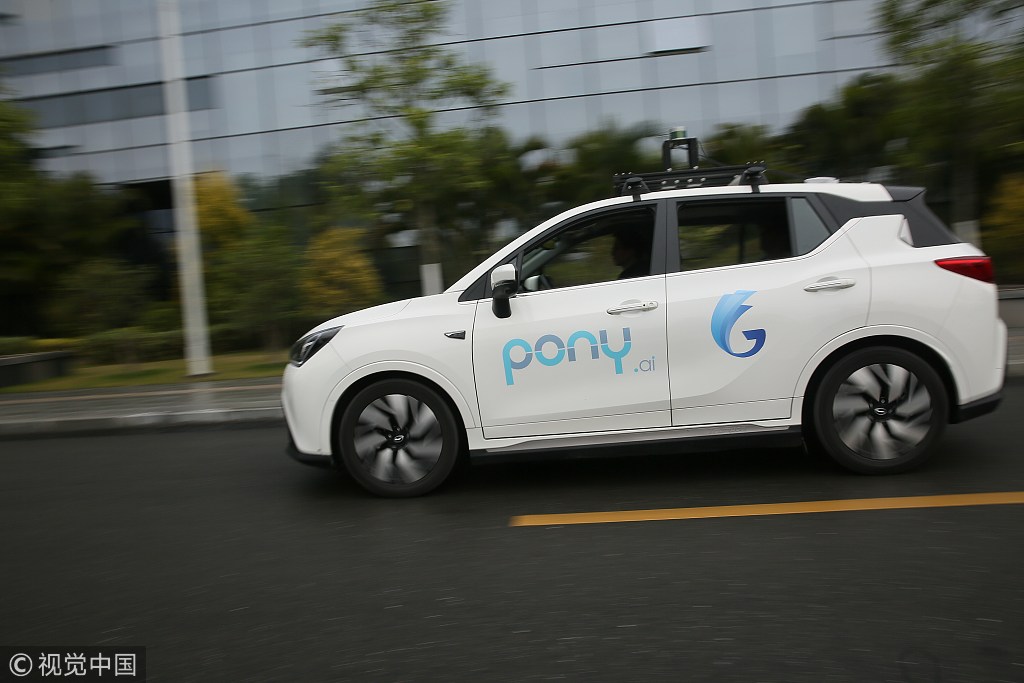 Wuxi self-driving vehicle test base set to play key role in technological development
While China is a global leader in the internet of things industry, Wuxi in East China's Jiangsu province has overtaken its peers in the development of connected cars.
During a forum for intelligent transportation and the internet of vehicles industry held in Wuxi on Friday, the national intelligent transportation comprehensive testing base, located in the southwest part of the city, announced plans to start public road testing of autonomous vehicles.
The base, which was jointly established by the Ministry of Industry and Information Technology, the Ministry of Public Security and the local government of Jiangsu province, is the first and only one of its kind initiated by the Ministry of Public Security so far.
Unveiled in August last year, the testing base will cover more than 138,600 square meters upon completion at the end of 2019. The closed road for testing will be 3.53 kilometers and at least 150 different driving scenarios are included in the testing base. The total investment is about 1 billion yuan ($146 million).
Xi Lubiao, deputy director of Transportation Administration at the Ministry of Public Security, said that the testing base has opened some neighboring roads with low traffic levels for third-party tests of autonomous vehicles.
"The base will play an important role in the development of China's internet of vehicles industry, addressing the key problems such as driving security, accident liability, internet security, digital identity management and public road testing for autonomous cars," he said.
Also at the forum on Friday, industry leaders SAIC Motor Corp Ltd based in Shanghai and Audi China were granted testing licenses for their autonomous cars. According to Audi China, it will set up a center in Wuxi in the first quarter next year to conduct research and development as well as testing. There will be about 150 employees working at the center in the future.
Alexander Pesch, director of automatic driving and chassis R&D at Audi China, said that improvements have been made in terms of communication between vehicles, and communication between cars and infrastructure in China. These have made it possible for Audi to provide autonomous technology in the country.
The world's three leading luxury carmakers-Mercedes-Benz, BMW and Audi-have all obtained testing licenses for autonomous cars in China. The municipal government of Shanghai granted a license to BMW in May and Beijing granted a license to Mercedes-Benz's parent company Daimler AG in July.
Maxime Flament, chief technical officer of 5G Automotive Association, said that China now takes the lead worldwide in terms of the development of cellular vehicle-to-everything technology (C-V2X), which is the technological concept for vehicle connectivity. He predicted that China will realize the application of C-V2X by 2020.
As such, Flament said cooperation with Chinese companies and institutions is crucial as they are advised to apply for tests at the testing bases in China so that there will be more global agreements reached.
A recent report from market consultancy IDC predicted that China will become the world's largest internet of things market by 2022, with the annual internet of things expenditure amounting to $300 billion. Internet of vehicles will register the most rapid growth between 2017 and 2022 in China, with the compound annual growth rate coming at 42.8 percent.