Magic faces 15th birthday with confidence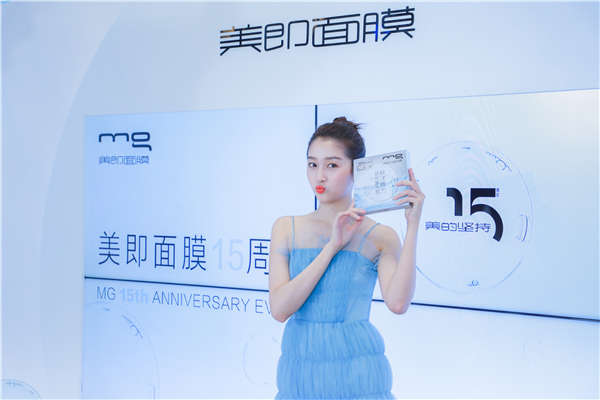 Chinese cosmetic facial mask brand, Magic, celebrated its 15th anniversary with a party in Shanghai recently. The newly-appointed brand ambassador for parent company, L'Oreal, actress Guan Xiaotong, also made an appearance. L'Oreal bought Magic in 2014.
Magic contributed to the biggest change in Chinese consumer beauty habits of the last 15 years: the frequent use of facial masks to better moisturize and take care of the skin. Now about 45% of Chinese women are using facial masks on average, around three times a week.
"The market for facial mask use is far from reaching maturity and is still soaring: we estimate that it grew 20% last year and we are expecting it to continue its very dynamic trend in the future," said Samuel du Retail, Vice President and General Manager Consumer Products L'Oreal China.
"Magic is the brand which brought the first Chinese consumers to what became an indispensable step in a daily beauty routine," he said.
"L'Oreal, as one of the world's leading beauty companies, had to find a way to better serve consumers in China. With the Magic brand, we want to maintain our leading position as the company that brings the best facial masks to the market," he explained.
In 2014, Magic established a dedicated facial mask "research and innovation" center in Pudong, Shanghai, to further its leadership position in the Chinese cosmetics market.