Meet Daniel Zhang, Alibaba's next chairman
A successful case of Jack Ma's letting go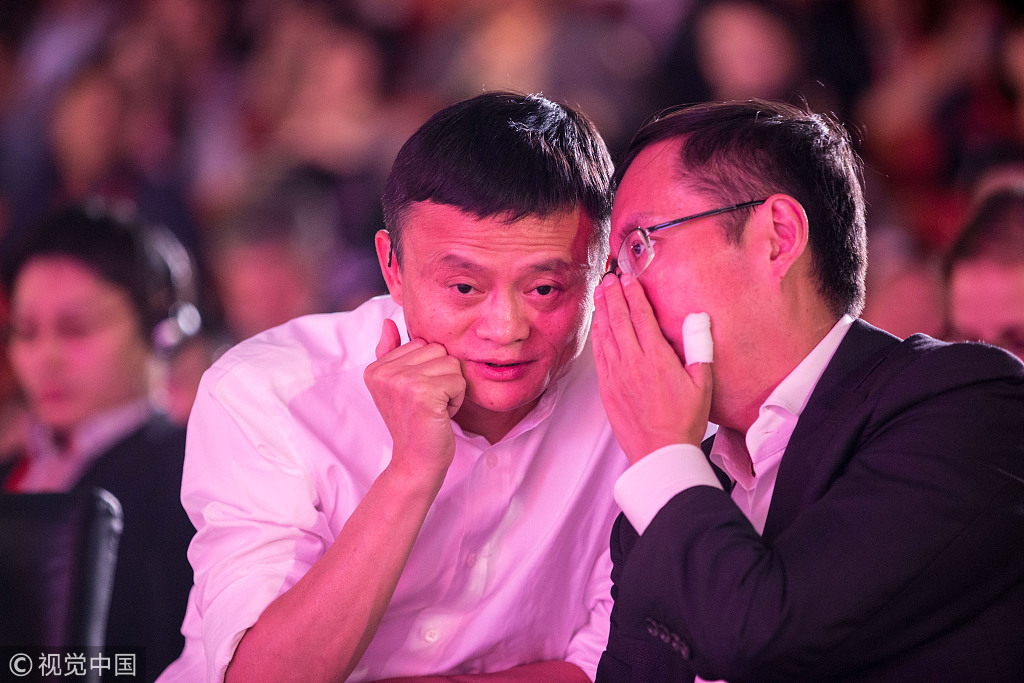 Zhang's continues victory can be attributed to the founder's continuous let go of power.
Alibaba invested $2.88 billion to obtain 36.16 percent of Sun Art Retail by acquiring shares from food retailer Ruentex in 2017. Huang Mingrui, chairman of RT-Mart, another potential competitor, is said to have never seen Jack Ma even as the negotiations were going on, as Zhang remained the face of Ma.
Alibaba teamed with its financial arm Ant Finance to fully acquire food delivery platform Ele.me early this year. The deal, with a transaction value of $9.5 billion, was solely sealed by Zhang.
"Group decision is a tradition in Alibaba," said a business insider who once worked at the company. Ma started to let subordinates make decisions five years ago. He spent over 800 hours on planes every year and doesn't inquire about cases worth less than 30 billion yuan, but the Alibaba Empire still runs well under the management of top executives like Zhang, the insider added.
And now it's time for Zhang to take over.
As Ma said in his open letter to the public on Monday, Zhang is "an outstanding business leader". His strategy and responsibility prove he is the correct choice, said Ma.