Technology platform offers new options to cancer patients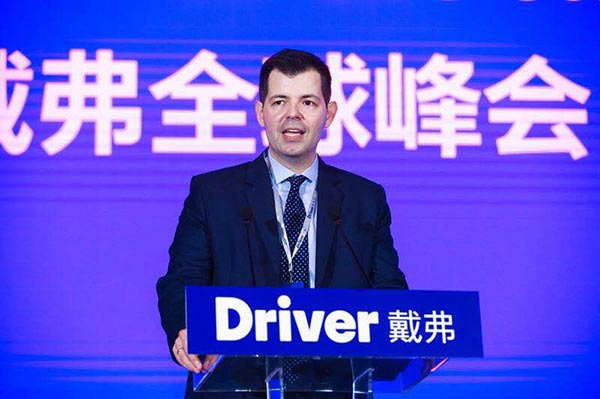 A global technology platform that that provides cancer patients with access to suitable treatment options was launched on Tuesday both in the United States and China.
The platform, called Driver, was founded in 2015 by two American physicians, William Polkinghorn and Petros Giannikopoulos, with headquarters in both Shanghai and San Francisco.
At a summit held Tuesday in Beijing, the platform's founders and experts from its partner organizations both in China and the United States, such as the Chinese National Cancer Center and National Cancer Institute, a part of the National Institutes of Health in the United States, explained that finding the best treatment options remains a great challenge in the medical sector.
Cancer is a major health challenge, and each year 17 million people are diagnosed with cancer around the world.
According to the medical experts, many cancer patients still cannot find the best treatment options, which can lead to a lot of trial and error.
While innovation in cancer treatment is growing rapidly, a large number of cancer patients still lose their lives because they do not receive timely and effective treatment, and Driver aims to bridge that gap between the patient and the hospital, say its founders.
"In a world of Tmall, Dianping, and other technology platforms that have revolutionized our ability to access products and services, consumers deserve the same transformative power of these next-generation marketplaces when they face cancer and require treatment," says William Polkinghorn, co-founder and president of Driver and a US radiation oncologist.
As for Petros Giannikopoulos, co-founder and president of the company, he says: "In 2018, cancer patients are still required to enter an offline hospital and interact with a doctor just to learn their treatment options."