Shepherd sticks to border guard commitment, 54 years on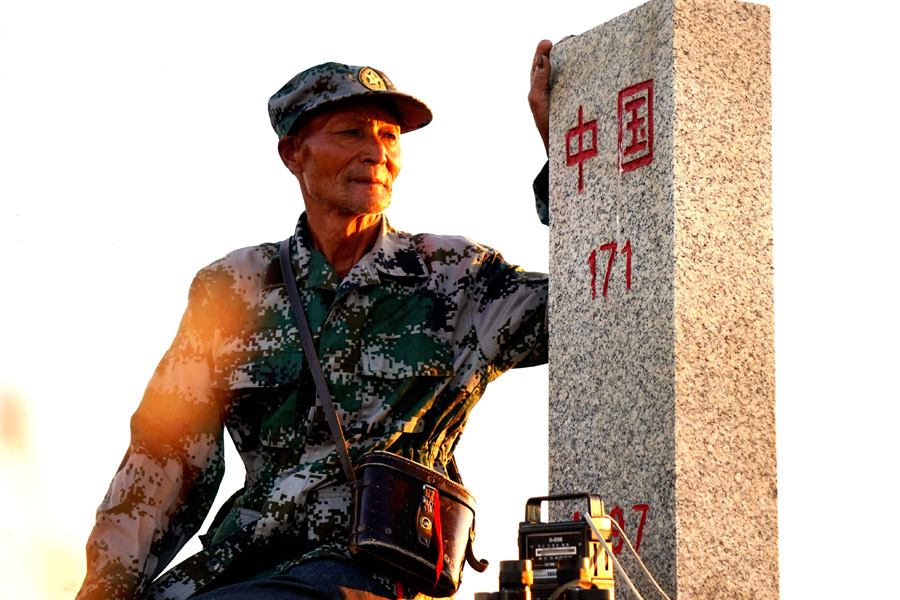 "We shouldn't be picky," Wei remembers telling his wife, Liu Jinghao. "Who else would go patrol the border if nobody was willing to graze the cattle and sheep?"
They settled 4 km from the No 173 boundary marker with their 2-year-old daughter and infant son, building a home from scratch to start their new life.
In the 1980s, Wei's unit in the corps was disbanded, and his comrades began to move away. But Wei was too stubborn to leave. Due to his familiarity with patrol work and the surroundings, he was recruited as a border guard by the frontier force. He told his wife, "I'll just patrol the border on my way while shepherding, it's no bother."
The first winter he spent alone, after all his comrades left, he was caught in a blizzard while on patrol. The snowstorm darkened the sky and blurred his sense of direction. His clothes were iced hard, like armor, and the icy wind pierced his leather coat and pricked any exposed skin.