Ma sets an example with succession plan
Share - WeChat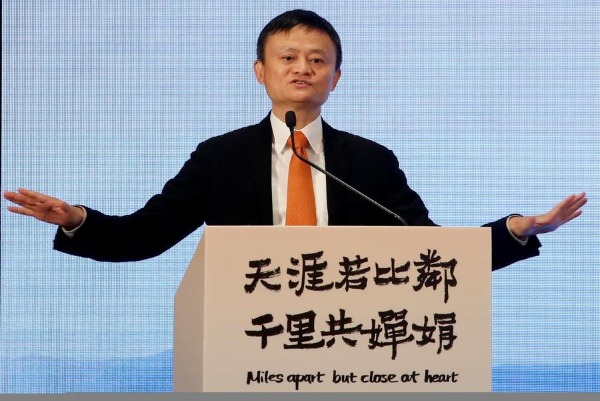 The decision by Alibaba founder Jack Ma on Monday to step down from the company chairmanship of the tech giant next year is an important moment. Ma, known as Ma Yun in China, is as closely associated with Alibaba as Bill Gates is with Microsoft or Steve Jobs with Apple.
Ma established Alibaba as an e-commerce platform with $60,000 in 1999. In less than 20 years he has turned it into a $420 billion behemoth that has more than 86,000 employees working in sectors ranging from online shopping to artificial intelligence to movie production. He is currently China's third-richest person, with a net worth estimated to be over $36 billion.
Like other entrepreneurs, Ma's initial period was full of disappointments, rejections and challenges. Born in Hangzhou, East China's Zhejiang province, in 1964, Ma learned English by offering free tours of the city to international tourists in exchange for an opportunity to speak English with them. Later, after graduating with a major in English, he applied for 30 different jobs and got rejected by all of them. His internet journey began when he first went online while on a trip to the US in 1995. Four years later Alibaba was born, and now 20 years later he is stepping down.
But this is a well thought out decision. Ma stopped handling day-to-day operations in 2013 after he left the post of CEO to concentrate more on charity work. He has been looking for a worthy successor capable of steering the company into the new era for the past decade. With the announcement of CEO Daniel Zhang Yong as the next chairman, the search is over.
While history is replete with stories of successions going wrong, businesses breaking up and even public spats between founders and successors, all these possibilities look unlikely in Alibaba's case.
First, Ma is 54. He celebrated his birthday on Monday – the same day he made his decision public — so he can always take charge again if there's a need and helm the ship for decades to come. Second, he spent 10 years with senior executives preparing the next generation for the role. Third, Zhang is as steeped into the Alibaba culture as any other employee. He has been working with the company for over a decade and has deep experience, including as head of Taobao and Tmall. Zhang has been credited for creating Singles Day, an Alibaba shopping event that recorded one-day transactions worth more than $25 billion in 2017. He is the brain behind the company's transition from PC to mobile, and Alibaba's move to combine offline and online business. Zhang said at a conference in Cape Town, South Africa last year that Alibaba plans to double its annual transaction volume to more than $1 trillion by 2020 and create 100 million jobs and serve 2 billion customers by 2036.
There will be, of course, some bumps on the road, but nothing the management should not be able to handle. Although to keep operations running smoothly, Ma will have to give a free hand to Zhang, and will have to accept the two might not see eye-to-eye on everything and that Zhang is now responsible.
What should make this process easier is that Ma, who will stay on as board member of Alibaba until the company's annual general meeting of shareholders in 2020, is likely to spend more time on his first love – teaching. Today Ma is known as a tech tycoon, but long before he dipped his toes into the world of bits and bytes, he was an English teacher. Now he intends to devote his energy to teaching, raising awareness about environmental causes and philanthropy through his Jack Ma Foundation.
His decision to hand over the reins is especially momentous in Asia, as most business heads in the region either do not plan for succession or drag their feet until they are pushed out due to health issues or death. First Ma led the way in revolutionizing the online Chinese market and now by stepping down, he is setting an example for current and future founders.
The author is a journalist with more than 18 years experience in media. The article reflects the author's opinion, and not necessarily the views of China Daily and chinadaily.com.cn.
Most Viewed in 24 Hours
China Views