China's top legislator visits DPRK, attends Foundation Day celebrations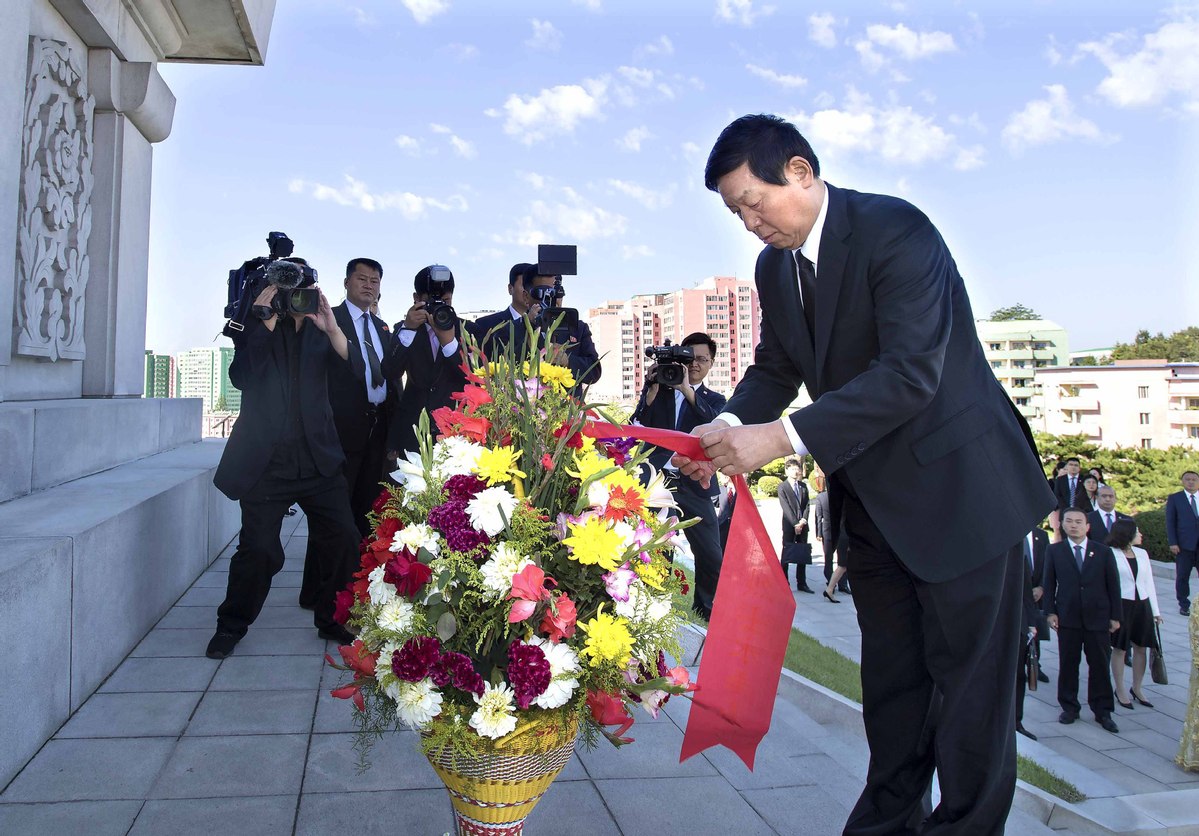 On Sunday, Li met with and presented a signed letter from Xi to Kim Jong-un.
Earlier on Sunday, Li, together with Kim Jong-un and other senior DPRK officials, attended the celebrations held at Kim Il-sung Square in central Pyongyang.
During the visit, Li also visited the Friendship Tower, which is dedicated to fallen soldiers of the Chinese People's Volunteer Army during the 1950-1953 Korean War.