China's top legislator visits DPRK, attends Foundation Day celebrations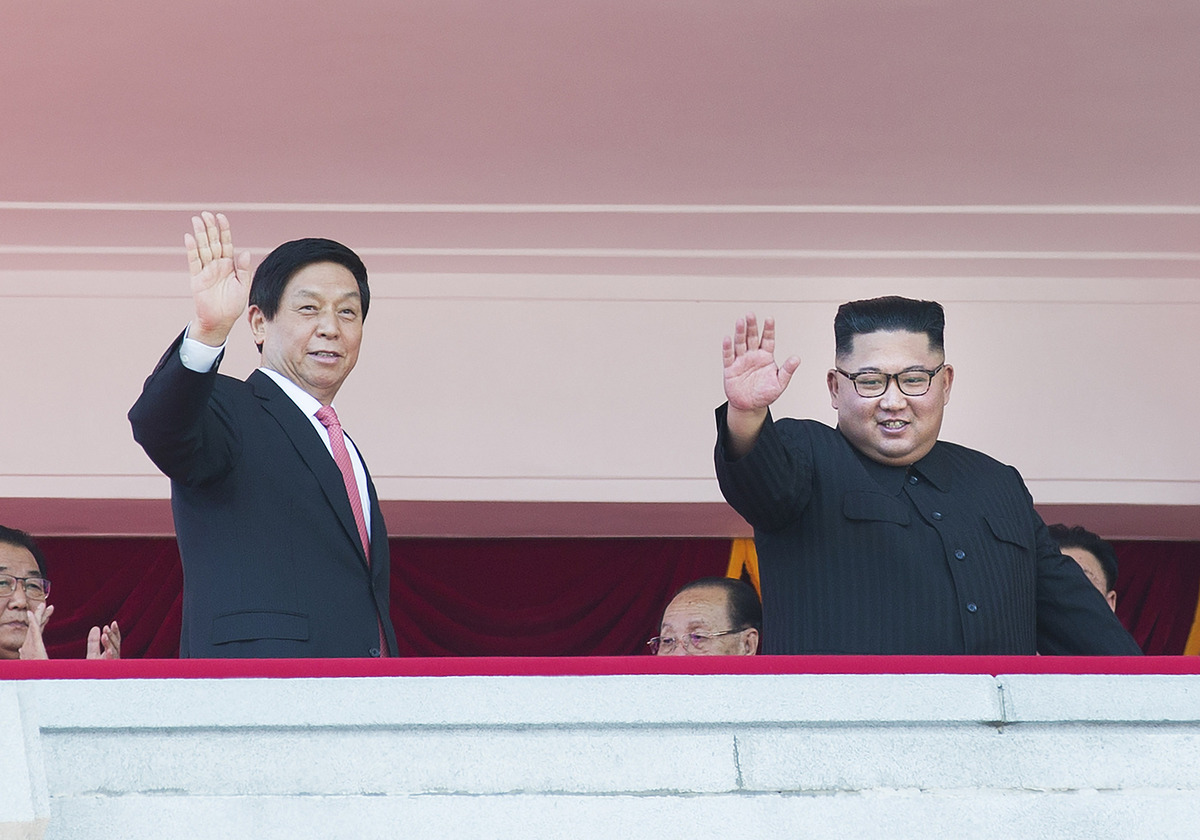 Looking back at the past 40 years of reform and opening-up, Li said that China has comprehensively strengthened the leadership of the party with a strong leadership core, adhered to people-centered development, and learnt from other parts of the world based on China's own national conditions.
He said that the Chinese people are now closely united around the CPC Central Committee with Xi at the core to strive for the achievement of the Two Centenary Goals and the Chinese dream of the great rejuvenation.
China and the DPRK, both socialist nations, enjoy shared ideas and should learn from each other so as to create a better future for their socialist cause, said Li.
DPRK-China relations have entered a new stage and enjoy broad prospects thanks to the efforts of DPRK leader Kim Jong-un and Chinese President Xi, said Kim Yong-nam, adding that Li's visit has injected fresh impetus into the bilateral friendship.
Kim Yong-nam said the two sides should take the visit as an opportunity to further implement the consensus reached by the two leaders and further strengthen bilateral cooperation in various fields.