Helsinki to make travel easier for Chinese tourists
Share - WeChat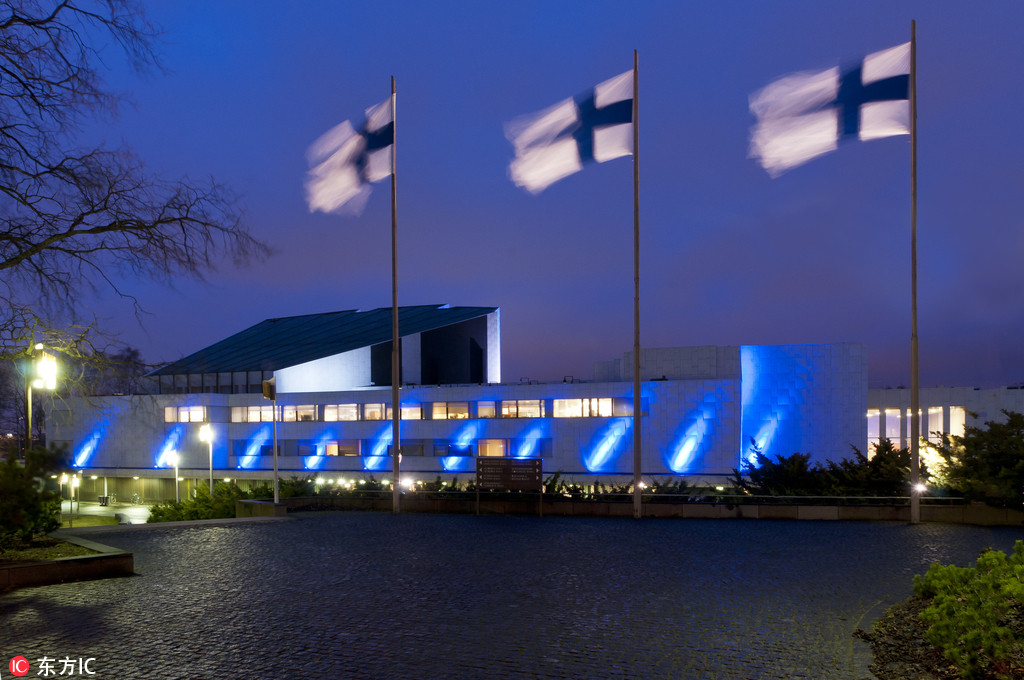 Helsinki is planning to work with Chinese mobile apps to make travel easier for Chinese tourists, while the city's mayor is looking forward to more hotel chains from China boosting the city's hospitality capacity.
On Sept 5, Helsinki Marketing, a marketing company owned by Finland's capital, Tencent and Finnair signed a cooperation agreement to make travel information more accessible for Chinese tourists through their phones.
Helsinki mayor Jan Vapaavuori said in an interview with China Daily that the behaviors of Chinese tourists in Helsinki are changing and the city is making travel easier, such as launching a digital travel guide on WeChat, one of the most popular Chinese apps.
"Today's and tomorrow's tourism is not based on single signature attractions anymore. It was the first phrase of tourism when people wanted to see the Eiffel Tower or something like that," said Vapaavuori. "Now they want to experience a city, live like a local, look at the architecture and have a cup of coffee."
The mayor said from his office in Helsinki's city hall that he often sees Chinese visitors sitting in parks relaxing and having a good time.
"It's a different approach, they are just enjoying walking around, sitting on a bench in a park waiting for outdoor activities or whatever that might happen," he added.
He also said a lack of hotel rooms has been a problem because the number of tourists has more than doubled in a short period.
"We are also trying to convince some Chinese hotel chains to come and build hotels in Helsinki," Vapaavuori said.
Apart from hotels, Finnair, the nation's major airline operator, is also working on increasing the number of direct flights between Helsinki and Chinese cities.
"This summer we have 38 weekly direct flights from China to Helsinki," said Mikko Turtiainen, vice-president of global sales at Finnair. "By next summer, we expect the number to increase to more than 40."
Finland has seen rapid growth in the number of tourists, said Paavo Virkkunen, head of Visit Finland, the nation's tourism bureau. The number of overnight stays by Chinese visitors in the country has grown from 98,100 in 2007 to 361,800 in 2017.
Virkkunen said Chinese companies' convenient cross-border mobile payment and travel apps have boosted the consumption power of Chinese tourists in Finland.
"When Alipay and Fliggy were not doing promotions in Finland, Chinese visitors spent 600 euros ($699) per person in the country per visit," he said. "Now consumer spending by Chinese tourists in Finland, excluding flights and hotels, has reached 1,300 euros per person per visit."
Alipay is a widely-used mobile-payment app. Fliggy is a travel subsidiary of Alibaba that enables its users to book flights, taxis, hotels and tour packages online.