At least 28 hurt in Yunnan earthquake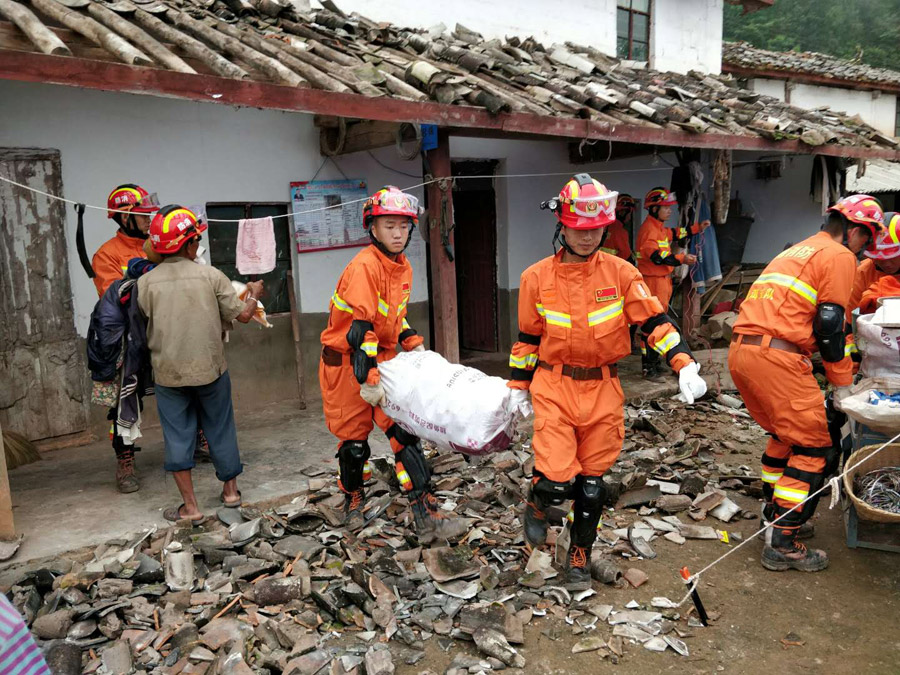 At least 28 people sustained minor injuries in Southwest China on Saturday when Yunnan province was hit by the highest-magnitude earthquake recorded in the area in the past four years, according to local authorities.
The 5.9 magnitude quake struck Mojiang Hani autonomous county at 10:31 am, when most residents were working outdoors on their farms. Seven of the injured remained hospitalized as of Sunday morning, the county government said.
The temblor, whose epicenter was 11 kilometers deep, affected almost 25,000 people in 15 townships. Local authorities said they had erected 668 tents in 63 temporary shelters to accommodate almost 5,000 people who had to be evacuated.
The quake severely damaged thousands of houses, plus the infrastructure for power supplies and telecommunications, although these were quickly restored in most of the affected areas, authorities said.