At least 28 hurt in Yunnan earthquake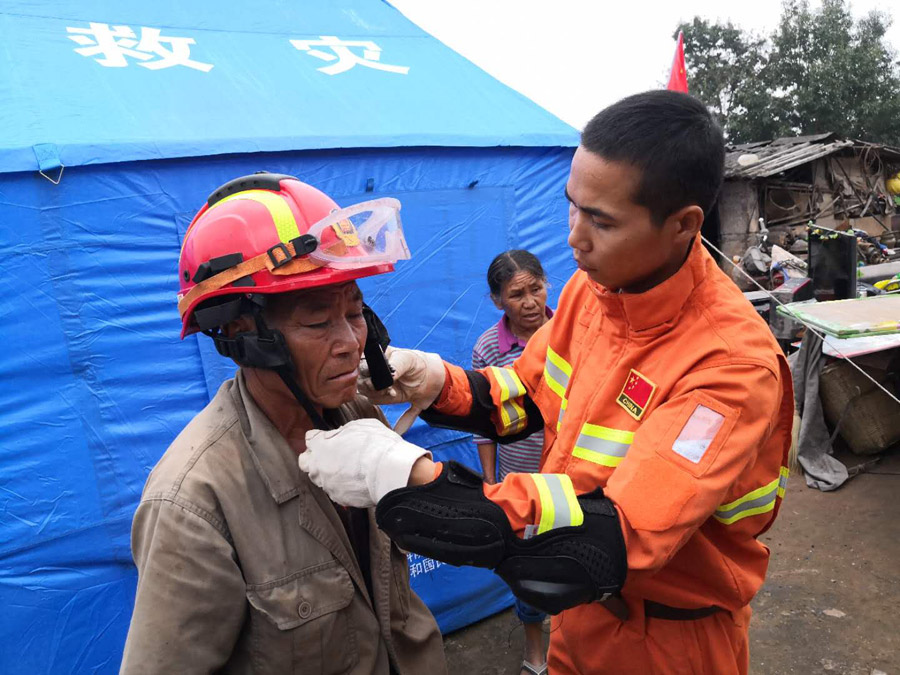 The government of Pu'er city, which administers Mojiang, and the Mojiang county government have arranged disaster-relief funding of 5 million yuan ($730,000) and 3 million yuan respectively, Hu Jianrong, vice-mayor of Pu'er, told a media briefing on Sunday.
Hu added that 1,328 tents, 3,900 blankets, 2,000 sets of bedding, 2,000 folding beds and 600 sets of waterproof clothing had been sent to the affected areas.
The National Meteorological Center said rain may hinder rescue efforts, and predicted that the light rain in the county over the weekend would continue on Monday and could become heavier.