Forex reserves dip slightly in August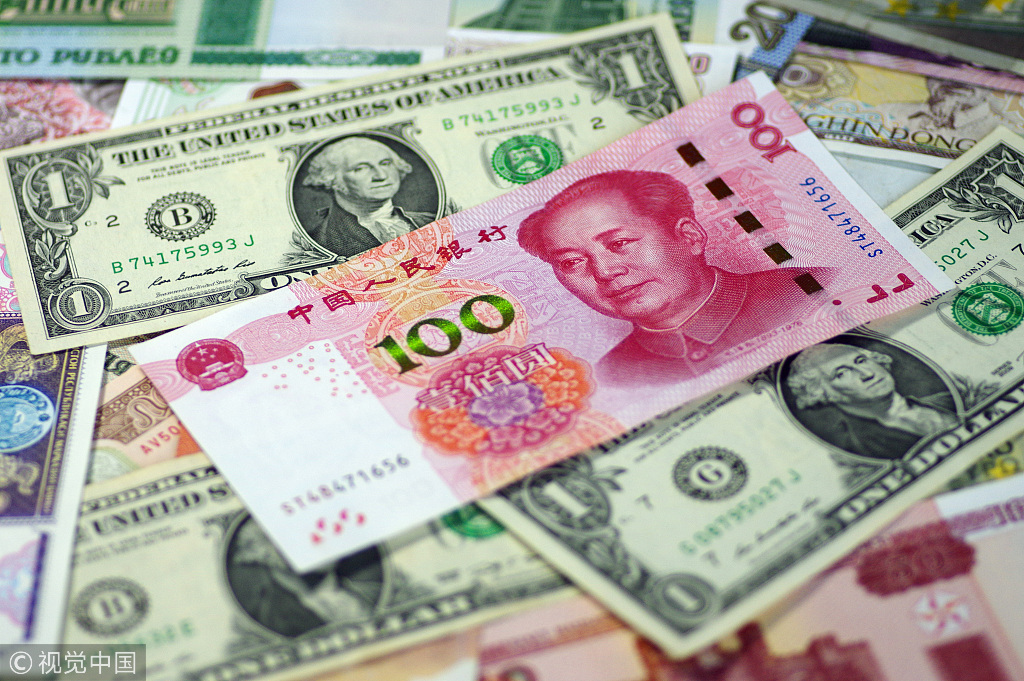 Central bank data show $8.23 billion decrease in month to $3.11 trillion
China's foreign exchange reserves fell slightly to $3.11 trillion in August, according to data the People's Bank of China released on Friday.
Analysts said the country can continue to keep reserves within a reasonable range, and fluctuations are to be expected in an increasingly open economy.
Last month, the country's forex reserves reversed a two-month streak of increases, edging down $8.23 billion to the lowest amount yet this year, according to the central bank's data. The country's forex reserves have decreased $51.74 billion in total from the beginning of the year.
Escalating uncertainties relating to global trade frictions, geopolitical and economic conditions, as well as the rise in the US dollar index caused the slight slide in forex reserves, said a spokesperson for the State Administration of Foreign Exchange on Friday.
"Foreign investors' expectations have been negatively affected by the uncertainty of Sino-US trade tensions," said Liu Chunsheng, an associate professor with the School of International Trade and Economics at the Central University of Finance and Economics.
He said foreign direct investment decisions are closely related to trade between China and the United States, because a large proportion of products made in China are produced for export to the US.
So far, each side has imposed additional tariffs on $50 billion of each other's goods. Whether the US' threat of a further $200 billion of tariffs will be levied remains uncertain.
According to Liu, the decline in forex reserves is not likely to impact market sentiment on the yuan exchange rate.
"Despite the drop, the balance of forex reserves remains above $3 trillion," he said. "In an increasingly open economy like China's, the current fluctuations in forex reserves and the currency rate are well within the reasonable and affordable range."
"China's forex reserves will stay generally stable despite fluctuations," said SAFE.
The strong resilience and adaptability of China's economic fundamentals, together with its firm commitment to opening-up, could help to offset the negative influences on the forex market from uncertainties, according to the administration.