China ranks top among developing countries for service trade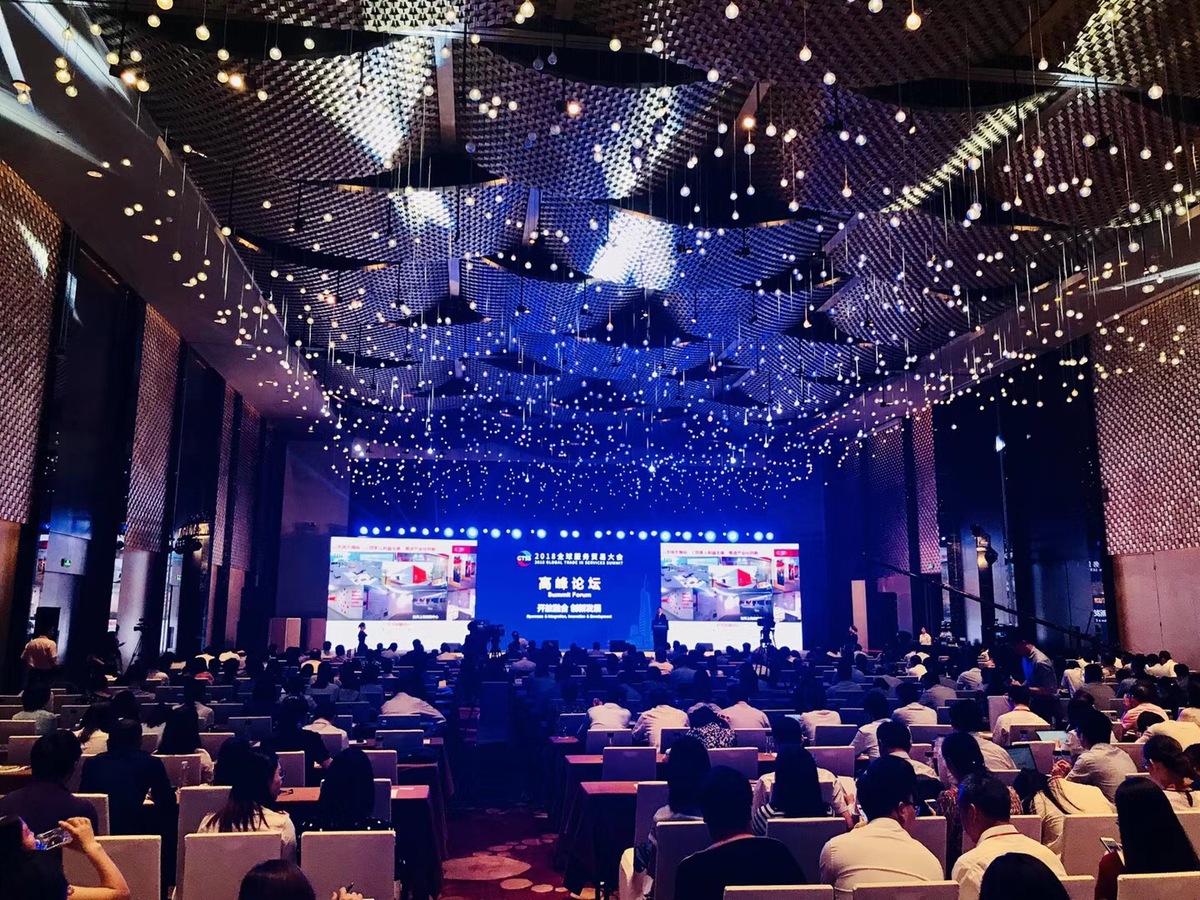 China ranked 20th in service trade development globally, taking the top spot among developing countries according to a report by a government think-tank.
The "Global Service Trade Development Index Report 2018" was the first of its kind and conducted by the Chinese Academy of International Trade and Economic Cooperation, affiliated with the Ministry of Commerce. It was released at the 2018 Global Trade in Services Summit on Friday.
The report found China's trade-in services were mainly led by East China, while the central and western regions showed different characteristics. The United States ranked first globally, followed by the Republic of Ireland, it said.
"Trade-in services" refers to sales and delivery of intangible products such as transportation, tourism, telecommunications, construction and advertising.
"Compared with other countries, the service trade in China has large volume, while imports account for a relatively large proportion," Li Jun, director of the research body's international service trade institute, said in an interview.
"But there is still a structural gap between China's service trade and other economies. The country's per-capita service trade is smaller than many countries."
Sino-US trade frictions had limited impact on the development of trade-in services, and future influence remained to be seen, Li added.
China's trade-in service value reached a record high of 2.98 trillion yuan ($436 billion) between January and July, up 9.9 percent year-on-year, according to the Ministry of Commerce.
The ministry attributed the solid expansion to stable domestic economic growth, a set of opening-up measures, and favorable policy support for the service sector.
Fang Aiqing, a former vice-minister of commerce, said at the summit although some countries initiated trade protectionism and unilateralism, globalization trends and the development of the service trade are irreversible.
"Technology-driven and knowledge-intensive services, which are at the heart of the global value chain, have become key factors influencing the international division of labor and the distribution of benefits," Fang said.
"China attached great importance to opening up the service sector and boosting the service trade. Trade-in services are becoming a new driver for high quality economic growth."
The summit, with the theme of "Openness and Integration, Innovation and Development", was held in Nanjing, Jiangsu province. It gathered officials from government departments and international organizations, as well as corporate executives and renowned experts.