Philippine foreign teachers highlighted at education forum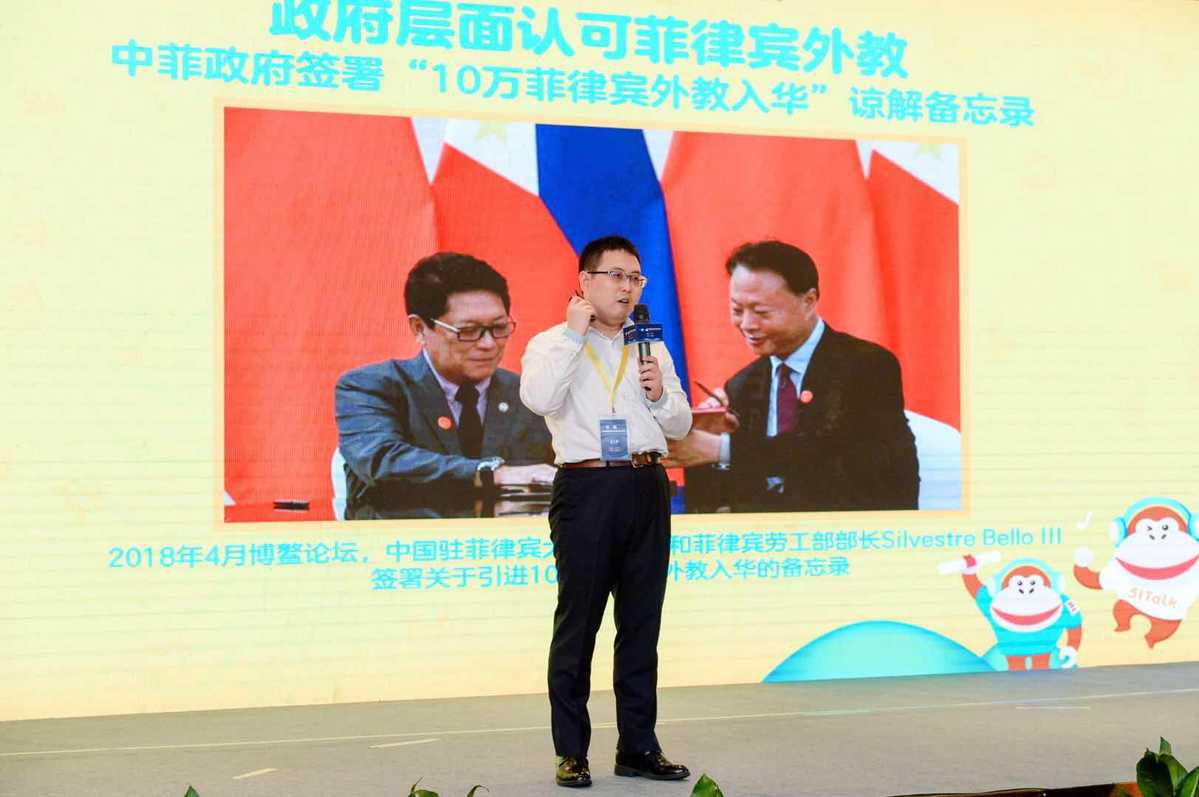 51Talks focuses more on Philippine market
Learning English online has gained momentum and developed into a rapidly expanding business, fueling the rise of internet players such as 51Talk.
Launched in 2011, 51Talk has dedicated itself to providing English education at affordable prices, one of the company's crucial advantages in a highly competitive sector.
According to Huang Jiajia, founder and CEO of 51Talk, the company has trained more than 6,000 teachers in 20 cities in the Philippines, and over 10,000 teachers through online and offline platforms.
In his view, these high-quality teachers, to some degree, have become a new calling card for the Philippines.
"Foreign teachers in the Philippines are patient and kind, and have a similar cultural background with Chinese students. The two groups are good match. Also, North American foreign teachers usually take one or two lessons per week, while Philippine foreign teachers can take four or six lessons per week. The more times children speak English with others, the better the English fluency. After all, practice makes perfect," Huang added.
According to Huang, online English education in China accounted for 22.58 percent of the total English education. By 2020, this figure is expected to rise to 36.09 percent.
He also believed that K-12 education, which refers to the North American designation for students from kindergarten through 12th grade, will claim more market share in China's third- and fourth-tier cities.
In the next five years, the company will introduce 100,000 online Philippine foreign teachers and is expected by March 2019 to set up 10 local centers in the Philippines, including in Cavite, Cagayan de Oro and Iloilo.