Louis Koo storms ahead in third outing of crime thriller franchise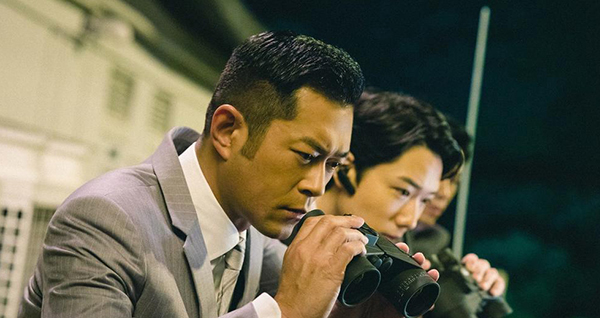 With the return of Louis Koo Tin-lok, one of Hong Kong's highest-paid actors, the upcoming crime thriller L Storm will open across Chinese mainland theaters on Sept 14.
Koo reprises his character of William Luk, the fictional principal investigator of Hong Kong's Independent Commission Against Corruption from Z Storm in 2014 and S Storm in 2016.
Once again directed by veteran Hong Kong filmmaker David Lam Tak-luk, the new tale sees Luk being suspended from his official duties after being set up in a bribery case. When he tries to clear his name with the secret help from a friend on the police force, Luk finds himself involved in an operation to crack down on a money-laundering case.
"In the previous installments, my character was in charge of investigations. But in the new film, he becomes the one being investigated," Koo tells a new conference in Beijing on Sept 5.