Louis Koo storms ahead in third outing of crime thriller franchise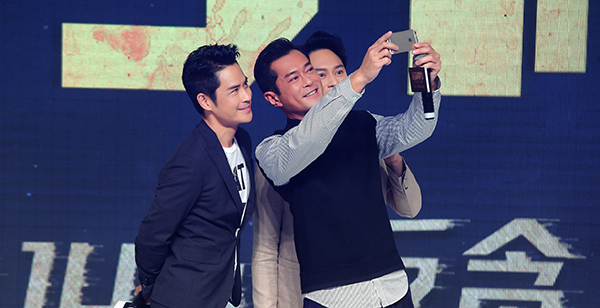 The cast also includes Hong Kong actors Julian Cheung Chi-lam, Kevin Cheng Ka-wing and singer-actress Stephy Tang Lai-yan.
Lam, the director, reveals the story involves a Chinese mainland criminal, who tries to launder up to 10 billion yuan ($1.46 billion) in Hong Kong.
Executive producer Bak-Ming Wong says the latest film has a bigger cast than the previous two films — including several veteran Chinese mainland actors such as Ding Haifeng — and the movie features more aerial and water-based action sequences.
Since debuting in Hong Kong on Aug 23, the film has topped the city's box office charts by raking in more than HK$11 million ($12.6 million).