Amputee boy moves on with life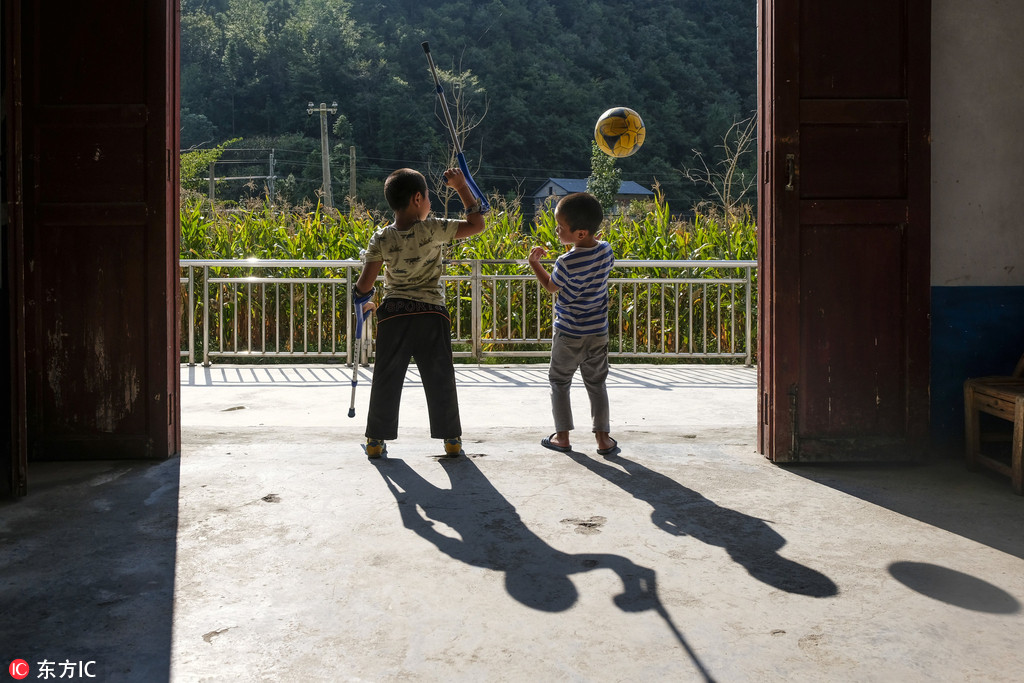 Li Haifeng, who received nationwide attention in 2015 when he danced the Little Apple song with amputated legs on his hospital bed, has moved on with his life while keeping his cheerful smile.
Having adapted to his artificial legs, he can play with his younger brother, and is as mischievous as any ordinary boy.
Li attended primary school last September in Enshi, Central China's Hubei province. The school offered him and his mother a dormitory, where they can stay Monday through Friday.
He got a donation of 500,000 yuan (about $73,154) in 2015, when netizens were moved by his dance. His previous operation and artificial legs cost more than 100,000 yuan, and his mother kept the rest untouched, leaving it for new artificial legs when he grows up.
Famous amputee elocutionist Chen Zhou used to donate money to him regularly, but his mother refused, suggesting Chen help families who are more needy.