Ofo to raise hundreds of millions in new financing round, report claims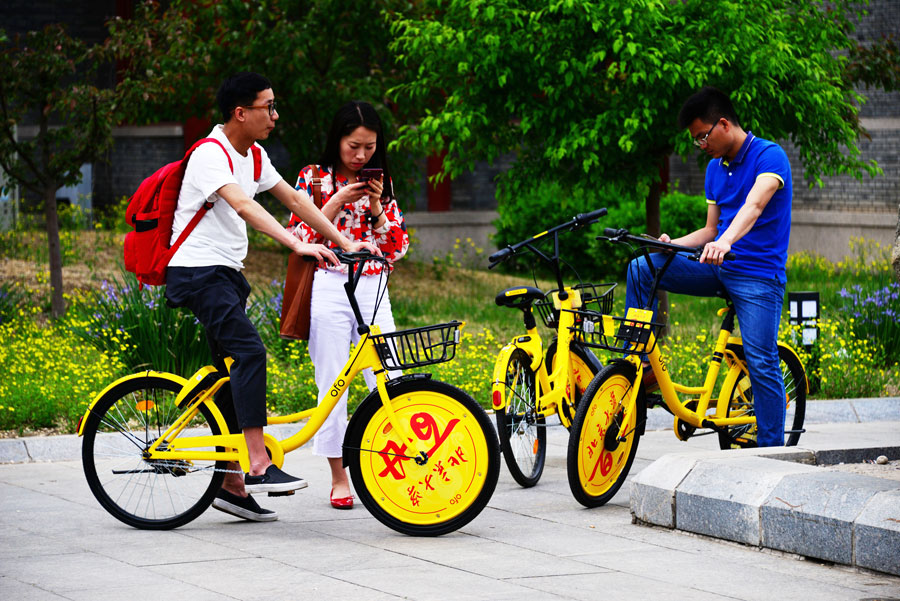 While rumors about it being acquired due to a funding crisis have appeared from time to time, Ofo, the startup that has stood at the forefront of China's bike-sharing wave, is going to complete an E2-2 round of financing, according to a report by tech news portal All Weather TMT.
It will raise hundreds of millions of dollars from Alibaba's financial affiliate Ant Financial and ride-hailing giant Didi Chuxing, the report said.
In response to the news, Ofo told All Weather TMT "seems to be true", while Ant Financial had no comment.
Ofo's last round of funding took place five months ago, when lead investor Alibaba and investors including Haofeng Group, Tianhe Capital, Ant Financial and Junli Capital financed the startup with $866 million.
The nine rounds of funding publicly announced by Ofo adds up to $2.1 billion since March 2015, but the company is still reportedly cash-strapped.
A complaints service platform received more than 200 grievances about deposit refund problems on Ofo's platform, according to a report by Yangtse Evening Post on Thursday.
The Yangtse Evening Post reporter conducted three tests of deposit refunds on the platform and only succeeded once.
In addition to user skepticism , Ofo is also facing debt problems.
Century-old bike manufacturer Shanghai Phoenix announced on Friday it filed a lawsuit against Dongxia Datong (Beijing) Management and Consulting Co Ltd, a subsidiary wholly owned by Ofo (HK) Ltd, in Beijing No 1 Intermediate People's Court.
Shanghai Phoenix, a major bike supplier for Ofo, said Dongxia Datong owed it 68.15 million yuan as of the date it filed the suit.
While Ofo and Shanghai Phoenix signed a strategic cooperation deal in May 2017, in which Phoenix agreed to supply at least 5 million bikes to Ofo within 12 months, Phoenix said this May the actual number of bikes Ofo ordered over the past 12 months was 1.86 million, less than 40 percent of the agreed number.
To ease its tight cash flow situation, Ofo has been trying to branch out into other businesses such as blockchain, loan supermarket and information flow and adopt new revenue raising strategies, according to reports by tech.ifeng.com , 36Kr and Beijing Youth Daily.
On Aug 22, it introduced five-second short video ads in its app, but faced complaints from customers.
On the same day, Ofo co-founder Yu Xin denied the rumor that Didi Chuxing had acquired the company for around $2 billion.