Tariff on Chinese art stymies sellers, museums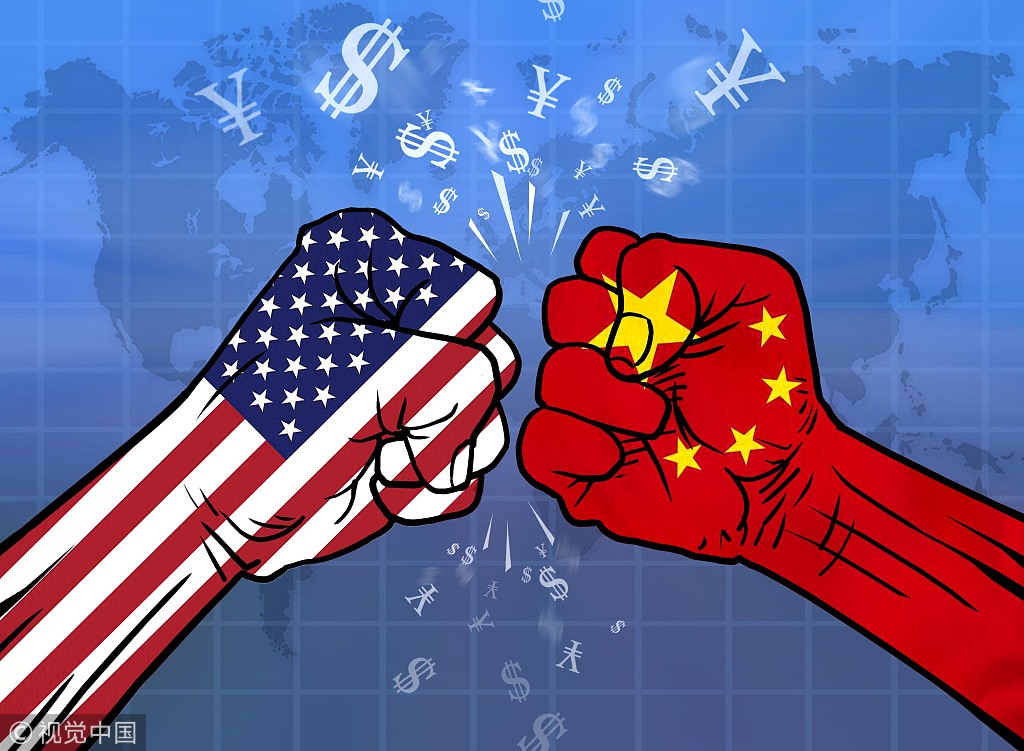 From the famous auction houses of New York to a small art supply shop in Arizona, tariffs proposed by the United States on art-related items from China have elicited a quizzical reaction.
At the end of a long list of potential tariff targets by the Trump administration sits a handful of peculiar items, including "paintings, drawings and pastels, executed entirely by hand, whether or not framed", and "antiques of an age exceeding 100 years".
The US Office of the Trade Representative in Washington concluded public hearings last week on a proposed 25 percent tariff on $200 billion worth of Chinese goods, including artwork and related items.
The last day to file appeals and comments is Thursday, and the new tariffs could take effect within a week.
Hundreds of comments were posted on the website regulations.gov regarding the art tariffs.
From a cross-section of respondents, there seems to be a common thread that the measure will have an unintended effect, namely boxing out US dealers, auction houses and museums, and actually helping similar businesses in China, where the market for Chinese art is voracious.
Also, instead of burdening Beijing, the tariffs could help the Chinese government, which has moved to keep Chinese art within the its borders.
Since 1949, China has prohibited the export for sale of any artwork produced before 1912 without permission from National Cultural Heritage Administration.
The tariff would also apply to any artwork produced in China, even if it is currently in other countries or owned by foreign buyers.
"A Chinese antique vase that has been in France for the past 50 years and imported into the US for sale or exhibition would be subjected to the tariff despite its long tenure outside China," wrote Lena Wong, posting on behalf of auction houses Sotheby's and Christie's.
In 2009, the US and China signed a memorandum of understanding that restricted importation into the US of cultural and archaeological materials from the Paleolithic period through the Tang Dynasty (75,000 BC-AD 907), as well as monumental sculptures and wall art at least 250 years old.
"Following the imposition of the agreement between the US and China in 2009, the domestic Chinese market for Chinese art and antiquities grew 500 percent. Therefore, it is only reasonable to believe that any further restrictions on US market access to Chinese art and antiquities would be of benefit to China and Chinese art businesses, and not to the US or any of its art market participants," she wrote.
James J. Lally, whose Manhattan gallery specializes in Chinese art such as ceramics wrote: "In fact, the PRC is the world's largest market for Chinese art-their internal market for ancient Chinese art is many times larger than the US market. The negative effect of the proposed tariff on ancient Chinese art would only fall on consumers and dealers in the US."
Dessa Goddard of Berkeley, California wrote that buyers from China "already constitute between 70-80 percent of successful buyers in US Chinese art auction house sales, prompted by the growth of spending power among collectors and of major auction houses within China".
"Together they constitute the strongest demand and market for their own heritage. The imposition of an exorbitant 25 percent tariff on the importation of China-origin art will seriously impair strong American competition for Chinese works of art, enhancing the already seemingly one-way traffic of Chinese art back to China."
The tariffs will affect galleries of all sizes and levels of prestige, as well as supply stores.
Vicky Konecky owns a small fiber arts supply shop in Tucson, Arizona.
"I know that the increase in the tariff will have a devastating effect on my business," she wrote. "Most of our needles, hooks, accessories and much of our yarn, as well as fiber, comes from China. We already are struggling to stay in business with the competition from internet businesses, and having to raise our prices to compensate for the increase in costs will further hurt our business."
Patricia Graham of Colorado, a member of the Appraisers Association of America for Chinese, Japanese and Korean art, said the tariff "will significantly hurt US collectors and museums", and many works of art from China in US museum exhibitions are on loan.
"These are not for sale, so they are not subject to the proposed tariffs. But what happens if the artworks get imported to the US for a temporary time for exhibitions, and some private collectors or the artists decide to sell it in the US?"
Graham added that for modern and contemporary Chinese art, "I know many of them were sold in the US to private collectors or museums after exhibitions."