Chinese bike-sharing company suspends Manchester service due to vandalism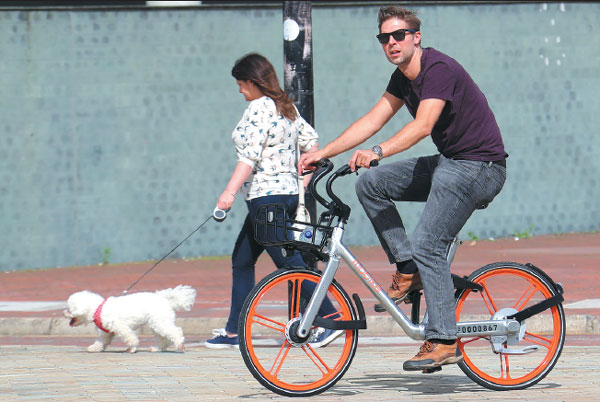 Chinese bike-sharing operator Mobike is pulling out of the British city of Manchester as a result of vandalism and theft.
The Beijing-based firm has operations across mainland Europe and in British cities including London, Newcastle, Oxford and Cambridge.
It launched in Manchester in July 2017, but this is the first time it has withdrawn a service because of anti-social behavior.
"As a private company, we have a duty to ensure our revenues cover our costs since unlike some operators we do not use taxpayer money to help balance our books," said Jan Van der Ven, general manager of Mobike UK.
"Unfortunately, the circumstances in Manchester have not made this possible."
The company will remove its remaining bikes from the streets of Manchester over the coming weeks with customers receiving refunds and having deposits returned.
When Mobike launched in Manchester, the company claimed its bikes were vandal-proof, but each month it lost 10 percent of its Manchester fleet, or around 200 bikes,to theft or damage.
"We have all learnt valuable lessons that will help cities continue to make urban life more sustainable, more active and more healthy through cycling," added Van der Ven.
Videos emerged online of gangs throwing rocks at the bikes, some ended up in the canal and thieves broke the locks to disable the electronic tracking systems.
Mobike subscribers will still be able to use their accounts in other cities in the UK and mainland Europe, including Berlin, Cologne, Paris, Madrid, Milan and Florence.