Kenya keen to ramp up China's input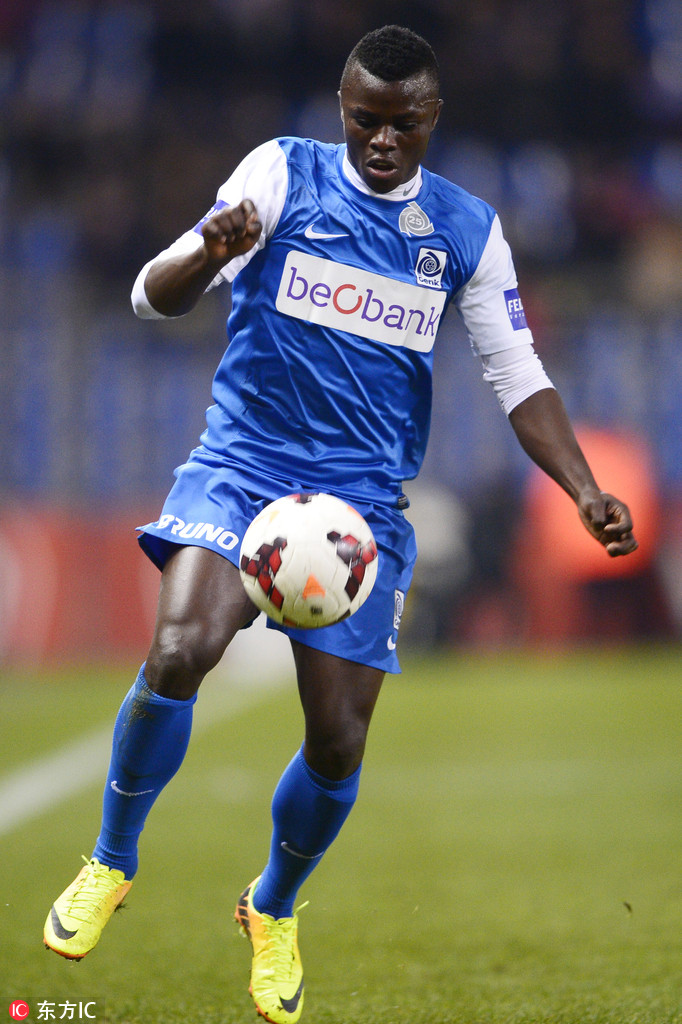 African nation looking to expand mutually beneficial sports links
Xinhua -- Kenya's sporting development owes much to the country's links with China, with the African nation looking to strengthen those ties after this week's Forum on China-Africa Cooperation (FOCAC) in Beijing spotlighted China's cooperative efforts on the continent.
Sports links between the two countries can be traced back to the 1980s, when the China-built Kasarani Stadium in Nairobi was opened and hosted the 1987 All-Africa Games. The venue has subsequently played a major role in promoting Kenyan sport, especially swimming, basketball and volleyball.
These days, the countries' sporting bonds are stronger than ever.
Kenyan soccer player Ayub Masika, for example, has seen his career blossom since joining Chinese Super League club Beijing Renhe last year, while a 25-strong team of paddlers from Oshwal Sports Complex Table Tennis Club has just returned to Nairobi following a month-long training stint in Hebei province.
The players learned the latest techniques from the world's leading nation in the sport at Zhengding International Table Tennis Training Center.
Kenya Table Tennis Association president Andrew Mudibo said the trip will have a big impact on the local game.
"China is the best in the world and you improve a lot when you learn from the best. This is what we want to boost our standards," he said.
The relationship is a two-way street that has continued to reap benefits for both sides.
In 2015, 16 members of China's female athletics squad took part in a high-altitude training camp in Iten, Kenya, as preparation for the world championships in Beijing.
China's Athletics Association hired Italian coach Renato Canova, whose expertise honed the talents of Kenya's middle- and long-distance greats, including Wilson Kiprop and Florence Kiplagat, to oversee the running team.
The African country's cabinet finance secretary, Henry Rotich, recently said that he will be seeking ways to better expand the cooperation with China in all areas, including sport.
With President Uhuru Kenyatta leading Kenya's FOCAC delegation this week, more is expected in the area of sports development.
As of 2010, there were 50 sports arenas across Africa that were built with Chinese support, including Kasarani Stadium in the Kenyan capital.
Chinese construction company Wi-Wu is working on a $200 million renovation of the arena, which includes the laying of a new astro-turf track in the venue that hosted the 2017 World Athletics Under-18 Championships.
Council of East and Central Africa Football Associations Secretary General Nicholas Musonye has lauded the ongoing cooperation.
"We only have one stadium in Kenya of international stature, and it is courtesy of China," he said.
Musonye added other countries in the region that are currently carrying out similar cooperative projects with China include Rwanda, Ethiopia, Uganda and Burundi.