Xi meets Rwandan president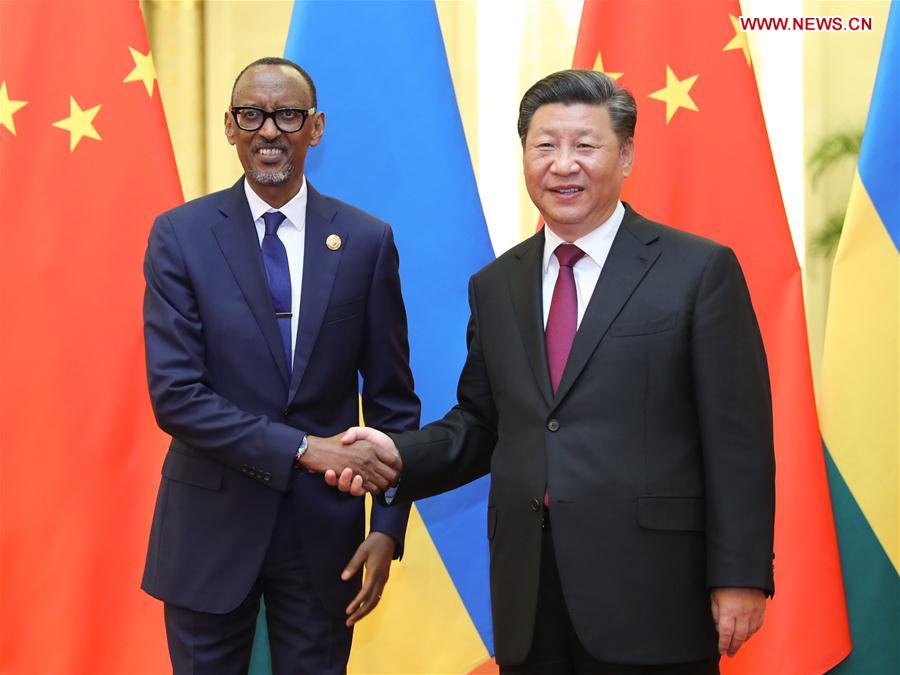 BEIJING -- President Xi Jinping on Tuesday met with Rwandan President Paul Kagame who attended the 2018 Beijing Summit of the Forum on China-Africa Cooperation.
Calling the just concluded summit a meeting with historic significance, Xi expressed his appreciation and gratitude to Kagame for his attendance, also as the rotating chairperson of the African Union, and his contribution to the success of the summit.
Xi said the African people's profound friendship with China was evident as so many African leaders had come to attend the summit.
"We feel delighted and fulfilled to see a stronger China-Africa community with a shared future taking shape and growing," he said.