Xi meets Rwandan president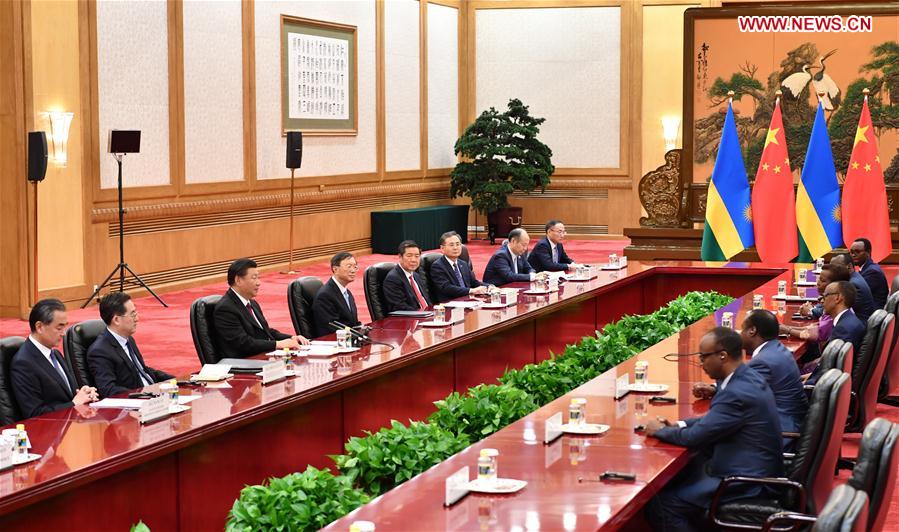 Noting the important consensus reached during his state visit to Rwanda in July and the outcomes of the Beijing summit, Xi said the two sides should strengthen strategic communication, solidarity, and coordination, continue their mutual support, cooperate in Belt and Road construction, and enhance people-to-people and cultural exchanges so as to enhance the friendly cooperation.
Kagame said the success of the summit has strongly boosted Africa-China ties. He thanked Xi for the great importance he attached to Africa and his important leading role in promoting Africa-China relations.
With similar historical experience, Africa and China have a deep foundation in their relations. Being grateful for China's long-term support, Rwanda will remain committed to promoting the bilateral cooperation and Africa-China cooperation, he said.
With China's support, Rwanda and Africa will achieve faster development, he said.