Photos capture the beauty of yoga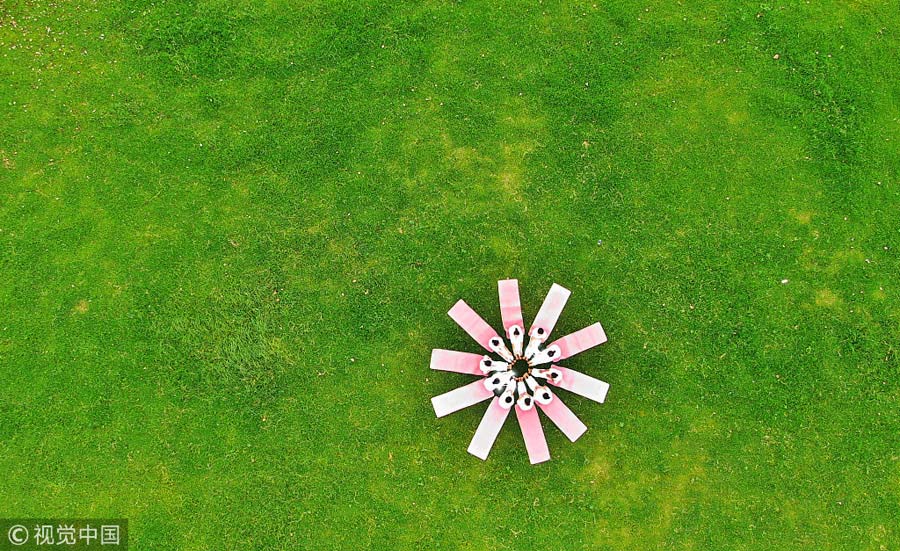 Yoga lovers illustrated the beauty of the exercise during a group practice at an eco-park in Sihong county, East China's Jiangsu province, on Sept 1.
Jia He eco-park covers an area of 8.26 hectares and was built on what once was a city wasteland. The park is now an eco-economic space for residents to exercise and have fun.