Yoga meets martial arts at Shaolin Temple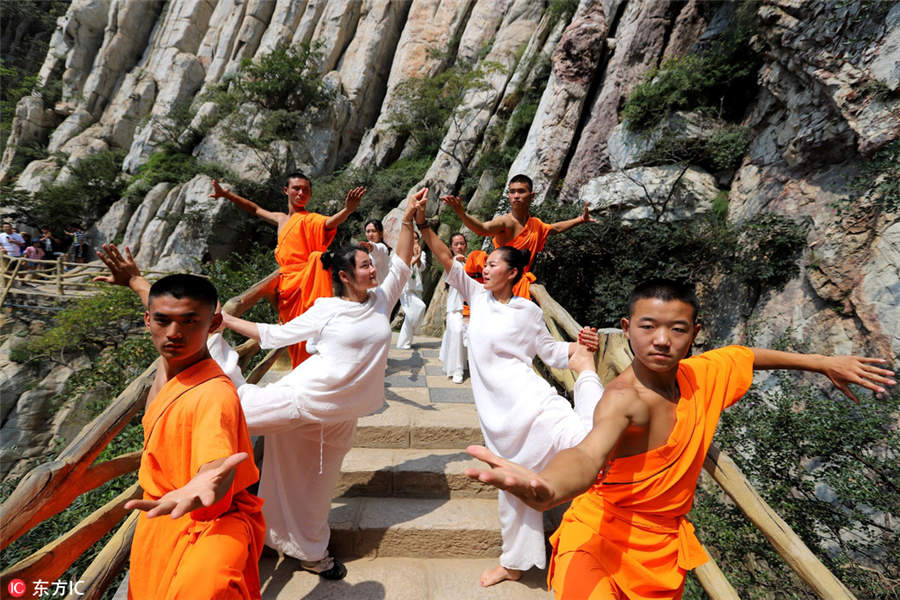 The Zen Yoga Cultural Festival was held at the Shaolin Temple scenic spot on Songshan Mountain in Dengfeng city, Henan province on Aug 25, 2018, as a theme activity for the 2018 Shaolin Martial Arts General Assembly. Yoga lovers from home and abroad gathered at the mountain to practice yoga along with Shaolin martial arts masters, who showed their kung fu skills at the cliffs.
Combining Shaolin Zen culture with yoga culture, the event has brought world-renowned yoga masters to large audiences to experience a calm, meditative state.
The 2018 Shaolin Martial Arts General Assembly will run through Aug 31. This event features a series of theme activities, including the summit forum for the Chinese kung fu tour self-driving alliance, Shaolin Zen incense burning, a Zen tea culture gathering, the Zen music of Shaolin, a Zen dance culture gathering and a closing ceremony.