China-Africa exchanges: Drumbeat links China and Africa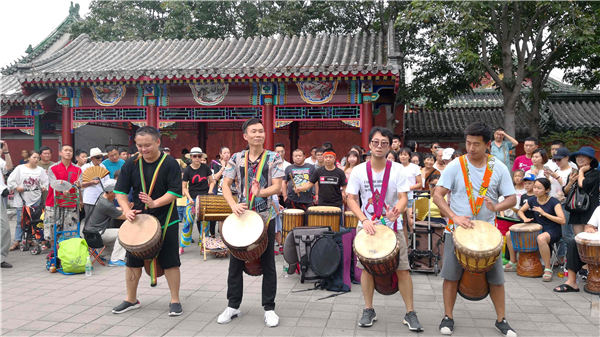 Cultural exchanges between China and Africa have a history going back centuries, and music is increasingly becoming a part of that.
In recent years, African drums like the djembe have gained a huge fan base in the country. With their energetic rhythms and one-of-a-kind sound, the African drum traditions are winning over Chinese hearts and sparking curiosity in people old and young.
Every Sunday afternoon, an African drum show makes a splash near Beijing's bustling Houhai Lake.
Liu Yong, who makes a living by selling and playing djembes, initiated the Houhai drum group 10 years ago. To his great surprise, a whopping 5,000 drummers have joined him ever since, trying their hands at challenging rhythms.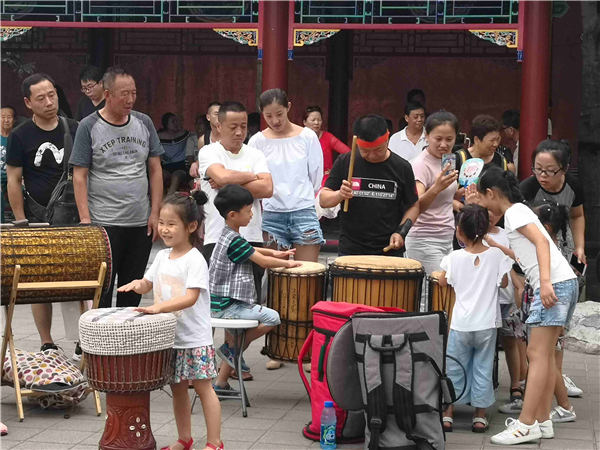 "Rain or shine, we will meet up and play drums together. That's our goal," said Liu.
Liu said in the beginning, they had only a couple of people playing together and many of them were passersby. "But now, people from all walks of life are playing here," he said.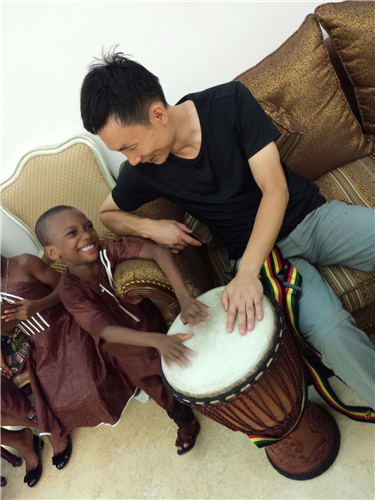 In Africa, hand drums are more than just musical instruments. They are an indelible part of the continent's heritage. But for Chinese people, the newly-found obsession with the beats is another story.
"Every Sunday, Liu Yong and I help each other to carry our drums to Houhai by car," said a drummer who has played with Liu for six years. "When I play the drums, I feel purely happy and calm."
"I have played the djembe for almost a year and it makes me more confident, " added another drummer, who bought his drum with the signature of an African drum master.