China arts festival to highlight Chinese achievements, deep-rooted bonds between Chinese, US people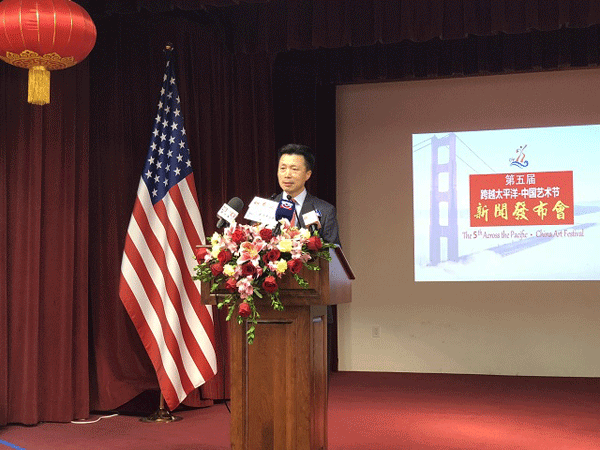 A Chinese arts festival featuring a series of cultural events such as concerts, exhibitions and a Chinese film festival will be held in the United States next month to highlight China's achievements and the deep-rooted bonds between the Chinese and the American people.
The Fifth "Across the Pacific: China Arts Festival," which is part of a key component of the serial China-US cultural communication and exchange projects sponsored by the Chinese Ministry of Culture and Tourism, will offer American audiences performances of Chinese songs and dances, concerts, operas, painting and photo exhibitions, lectures on Confucius and Chinese ancient philosophy, as well as a film festival.
About 19 Chinese movies reflecting various dimensions of modern Chinese life will be screened during the film festival.
China's Deputy Consul General in San Francisco Zha Liyou said at a press conference unveiling the launch of the arts festival Thursday that the cultural events will be staged in San Francisco Bay Area, Sacramento in northern California, Portland in Oregon state and Las Vegas in Nevada state from Sept 7 through Oct 21.
"China's reform and opening up over the past 40 years have not only brought overwhelming changes to China itself, but also left a profound impact on the world at large," Zha said.
The cultural events will showcase the achievements scored by China in the form of art and deepen dialogue between the peoples of China and the United States, so as to increase their mutual understanding, enrich more diversified China-US cultural exchanges and make the China-US relations more resilient and dynamic, he said.