Family devoted to Africa's success helped lay tracks for its development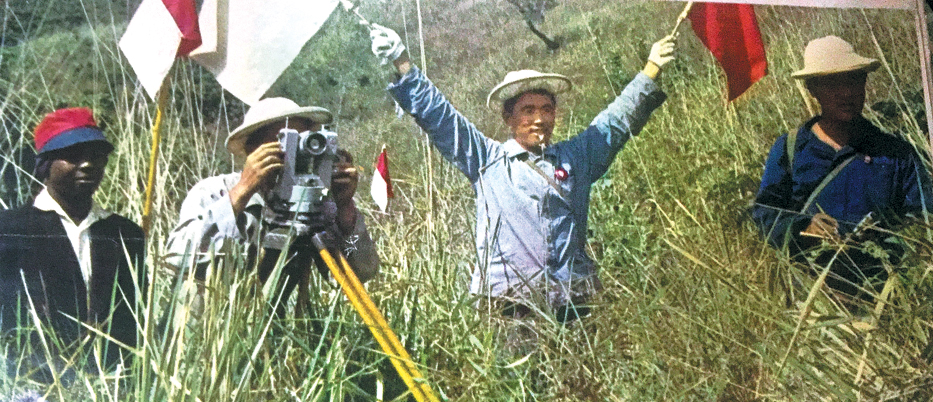 The Tanzam Railway, also called the Freedom Railway, was financed and built with the help of China between 1970 and 1975. It was the largest single item foreign-aid project ever undertaken by China.
Western countries as well as the United Nations and the World Bank, had all declined to fund the project, deeming it financially unviable, while China at that time fulfilled its promise to help construct the railway.
Running from Dar es Salaam to Zambia's Kapiri Mposhi, a major junction, north of Lusaka, the railway is sometimes regarded as the greatest engineering effort of its kind since World War II. The railway took only five years to build and was finished ahead of schedule in 1975.
Before construction began, 12 Chinese surveyors traveled for nine months on foot from Dar es Salaam to Mbeya in the Southern Highlands to choose and align the railway's path.
Thereafter, about 25,000 Chinese were engaged in constructing the historical railway together with tens of thousands of Tanzanians, which gave landlocked Zambia access to the ocean as an alternative to traditional export routes via rail lines to Rhodesia (now Zimbabwe), South Africa, and Mozambique.
Compared with his grandfather, Li Jnr's Africa tour was much easier. His first African trip took place in 2012, when he was 19 and he was sent to Tanzania to study the Kiswahili language on an eight-month university exchange program.
When Li Jnr graduated from the Communication University of China in 2015, he started working for the Beijing-based media company Star-Times and was soon sent to Tanzania to develop the digital TV operations.
Last year, he was transferred to Malawi to work as a project manager on the program of "Access to Satellite TV for 10,000 African Villages" in the east African country.
He was told of his grandfather's story in Tanzania in his childhood, so he had knowledge about the African country, Li Jnr said. "I felt naturally close to the people here when I started my work in the African continent."
However, for Li Snr, his life in Tanzania was not easy. Together with his colleagues, Li Snr had to overcome various difficulties during his four years on the railroad.
Construction camps were set up at every 60-km section of track and workers were relocated as the work progressed, according to Li Snr.
Workers had to brave rain, sun and wind to lay the track through some of Africa's most rugged landscape, Li Snr said.
"Despite difficult conditions, we finished the railway in 1975 by upholding the spirit of 'self-reliance and arduous struggle' advocated by Chairman Mao," Li Snr said.
The work involved moving 330,000 tons of steel rail and the construction of 320 bridges, 23 tunnels and 147 stations, according to the retired engineer.
When the railway was finished in 1975, more than 160 people had sacrificed their lives, including 69 Chinese workers and experts. They are buried in a tomb in Dar es Salaam. The youngest was 24.
Tanzam Railway, which was built with Chinese assistance and by the Chinese, Tanzanian and Zambian people together, is known to the world as the Freedom Railway that helped African people gain national independence and liberation, State Councilor and Foreign Minister Wang Yi said.
It is also the Friendship Railway that represents the ever-lasting friendship between the Chinese and African people, Wang said at the launch ceremony of the book A Monument to China-Africa Friendship: First-hand Account of the Building of TAZARA, in July 2015.