Highlights from Xi's speech at FOCAC Beijing summit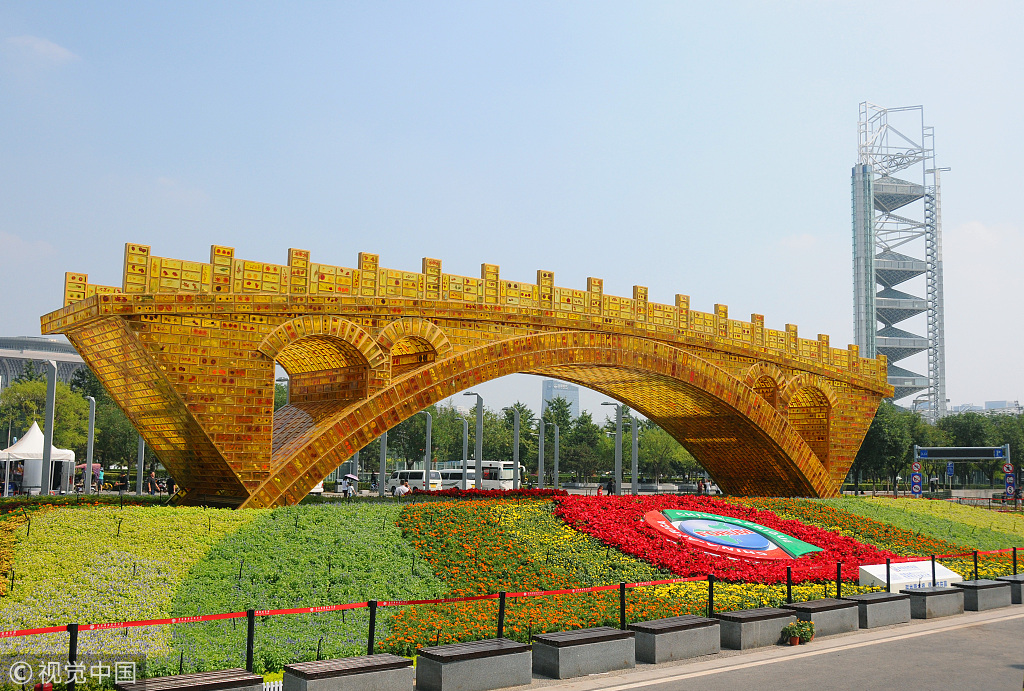 Building stronger China-Africa community with a shared future
Xi called for the building of a China-Africa community with a shared future that assumes joint responsibility, pursues win-win cooperation, delivers happiness for all, enjoys cultural prosperity, ensures common security, and promotes harmony between man and nature.
Building a stronger China-Africa community with a shared future will set a model for the building of a community with a shared future for humanity, he said.
China and Africa should increase political dialogue and policy communication at various levels, enhance mutual understanding and support on issues involving each other's core interests and major concerns, and boost coordination on major international and regional issues, said Xi.
Xi called for the alignment of the Belt and Road construction with the implementation of the African Union's Agenda 2063 and the United Nations' 2030 Agenda for Sustainable Development as well as the development strategies of various African countries.
The two sides should make the enhancing of people's livelihoods the foundation of developing China-Africa relationship, Xi said, adding that China will do more to help Africa alleviate poverty, increase employment and income, and better the lives of its people.
Xi called on the two sides to enhance exchanges, mutual learning and harmonious co-existence of Chinese and African civilizations, and expand personnel exchanges on culture and art, education and sports, think tanks and media, as well as women and youth.
China champions a new vision of security featuring common, comprehensive, cooperative and sustainable security, and will firmly support African countries and the African Union as well as other regional organizations in Africa in solving African issues in the African way, said Xi.
Xi said China will strengthen exchange and cooperation with Africa on climate change, clean energy, prevention and control of desertification and soil erosion, as well as the protection of wild animals and plants.
China opposes protectionism, unilateralism
Xi said China will resolutely safeguard an open world economy and the multilateral trade system, while rejecting protectionism and unilateralism.
Facing uncertainty and unpredictability in global growth, China will remain committed to opening-up and grow an open economy for win-win cooperation, Xi said.
"Any one who isolates himself on an island has no future," said Xi.
Xi reaffirms China's commitments to peace, development
Xi reiterated the country's commitments to peace and development, which are "the call of the times."
"China takes as its mission making new and even greater contribution to mankind," Xi said.
He added China is ready to work with international partners in building the Belt and Road.
China will also get actively involved in global governance and stay committed to the vision of consultation, cooperation and benefit for all in global governance, Xi said.
Moreover, China will remain committed to opening-up, according to Xi.
"We firmly believe that peace and development are the theme and the call of the times," Xi said, urging the international community to respond to that call with solidarity, wisdom, courage and a sense of mission.