Highlights from Xi's speech at FOCAC Beijing summit
Share - WeChat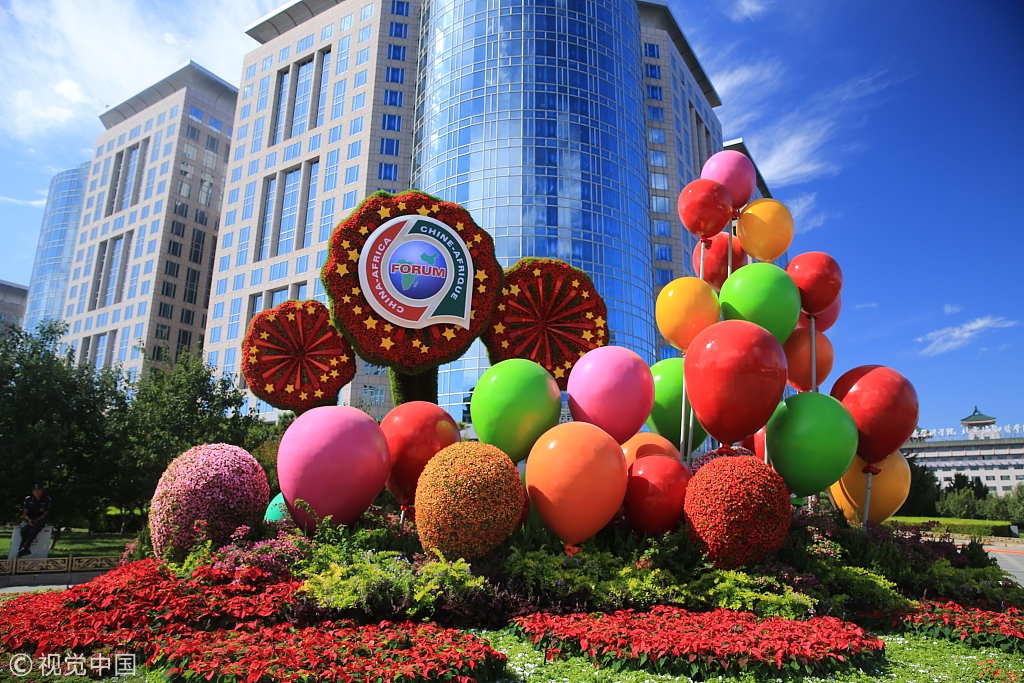 Xi announces $60 billion of financing to Africa

China will extend a total of $60 billion of financing to Africa, Xi said.
The financing will be provided in the form of government assistance as well as investment and financing by financial institutions and companies, Xi said.
The financing includes $15 billion of grants, interest-free loans and concessional loans, $20 billion of credit lines, the setting up of a $10-billion special fund for development financing and a $5-billion special fund for financing imports from Africa. Chinese companies are also encouraged to make at least $10 billion of investment in Africa in the next three years.
China has honored its 2015 promise to provide Africa with funding support totaling $60 billion, Xi said, adding that the financing has been either delivered or arranged.
China decided to provide the funding support at the FOCAC Johannesburg summit to ensure the successful implementation of ten China-Africa cooperation plans adopted at the summit.
Since the Johannesburg summit, China has fully implemented the ten cooperation plans, with a large number of railway, highway, airport, port and other infrastructure projects as well as a number of economic and trade cooperation zones built or under construction, Xi said.
China-Africa cooperation on peace and security, science, education, culture, health, poverty reduction, people's welfare, and people-to-people exchanges has deepened, Xi said.
The ten cooperation plans have brought huge benefits to the people of Africa and China. They have fully demonstrated the creativity, rallying power and efficiency of China and Africa, and lifted China-Africa comprehensive strategic and cooperative partnership to new heights, Xi said.