China's rail freight volume grows at faster pace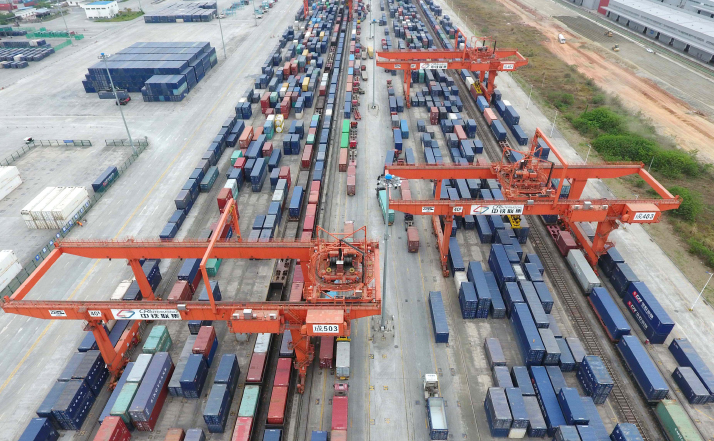 BEIJING - China's railway freight volume, an indicator of the broad economic activity, expanded at a faster pace in the first seven months of this year.
Railways carried a total of 2.29 billion tonnes of cargo during the January-July period, up 7.9 percent from one year earlier, according to data from the National Bureau of Statistics.
The growth accelerated from the 7.7 percent rise registered in the first half (H1) and 7.2 percent increase for January-May period.
In July alone, railway freight climbed 8.7 percent year-on-year to 337.12 million tonnes.
Rail, road, water, and air carried a total of 27.54 billion tonnes of cargo in the first seven months, up 6.8 percent year-on-year.
The data added to a series of indicators that showed resilience in the economy. The country's economy recorded a strong growth of 6.8 percent in H1, on track to achieve the government's annual target of around 6.5 percent for 2018.