Chinese company Yuhuang's methanol project in southern US enters key phase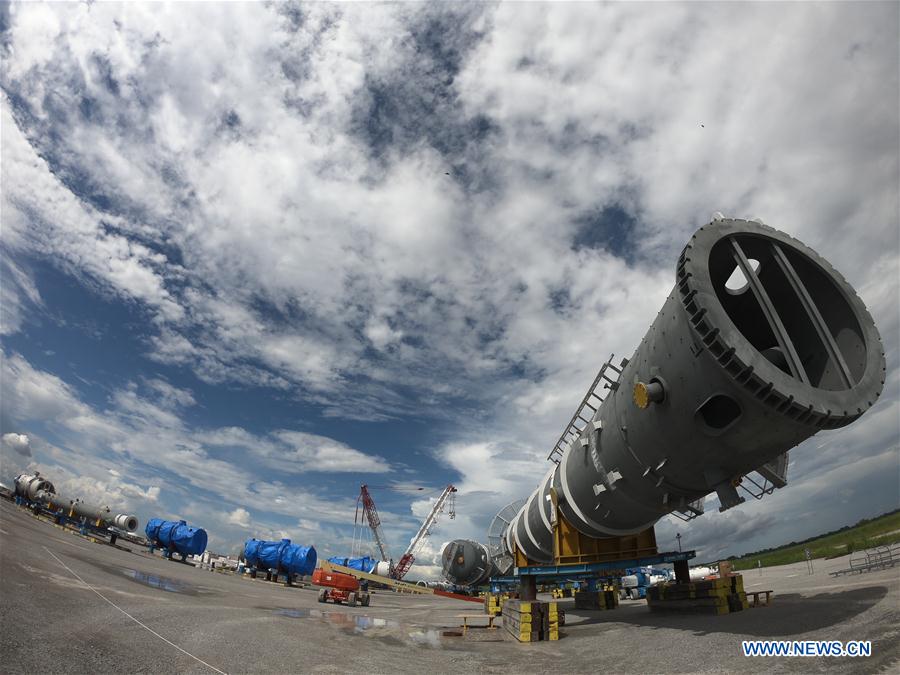 NEW ORLEANS - Yuhuang's methanol project, the largest green field investment in methanol by a Chinese company in southern US state of Louisiana, has made breakthrough in its construction, according to Chinese Yuhuang Chemical Industries Inc. (YCI) on Friday.
"The installation of our first major equipment on foundation this week signified our project has entered above-ground construction phase, a new breakthrough in building our facility here," Charlie Yao, CEO of YCI Methanol One, told Xinhua.
"We will gradually place in the majority of the large equipment on foundation, stepping into the construction assembly stage," Yao added.