Xi meets Comoros president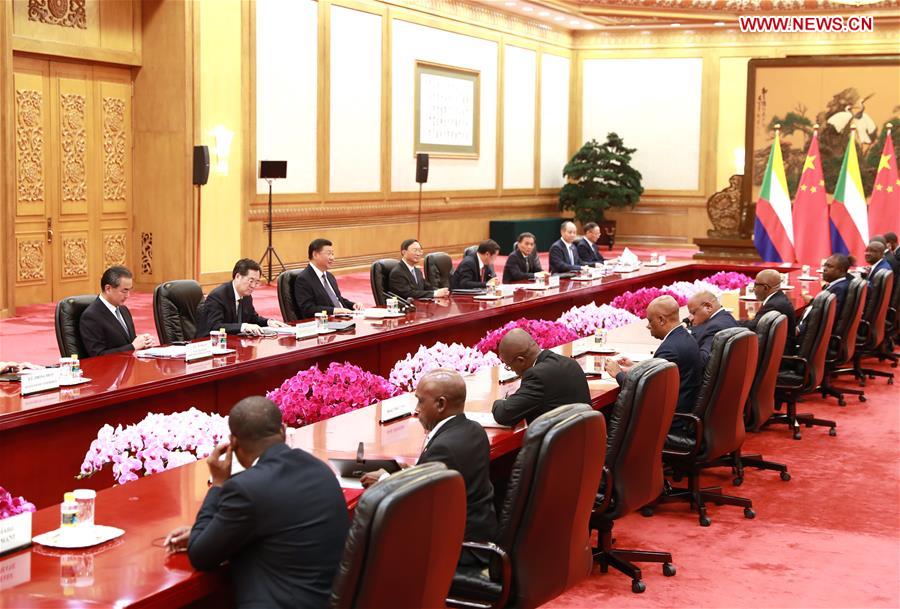 Noting that China was the first country to recognize the independence of Comoros and establish diplomatic relations with it, Azali said that China has brought substantial help to economic development and people's livelihood in Comoros.
Comoros firmly upholds the one-China policy and supports China in realizing national reunification, Azali said, stressing the two countries' mutual support in international affairs.
Comoros appreciates and supports the Belt and Road Initiative proposed by President Xi, and believes that the initiative will be helpful for Africa and China to achieve win-win cooperation, Azali said.
After the meeting, the two leaders witnessed the signing of bilateral cooperation documents.